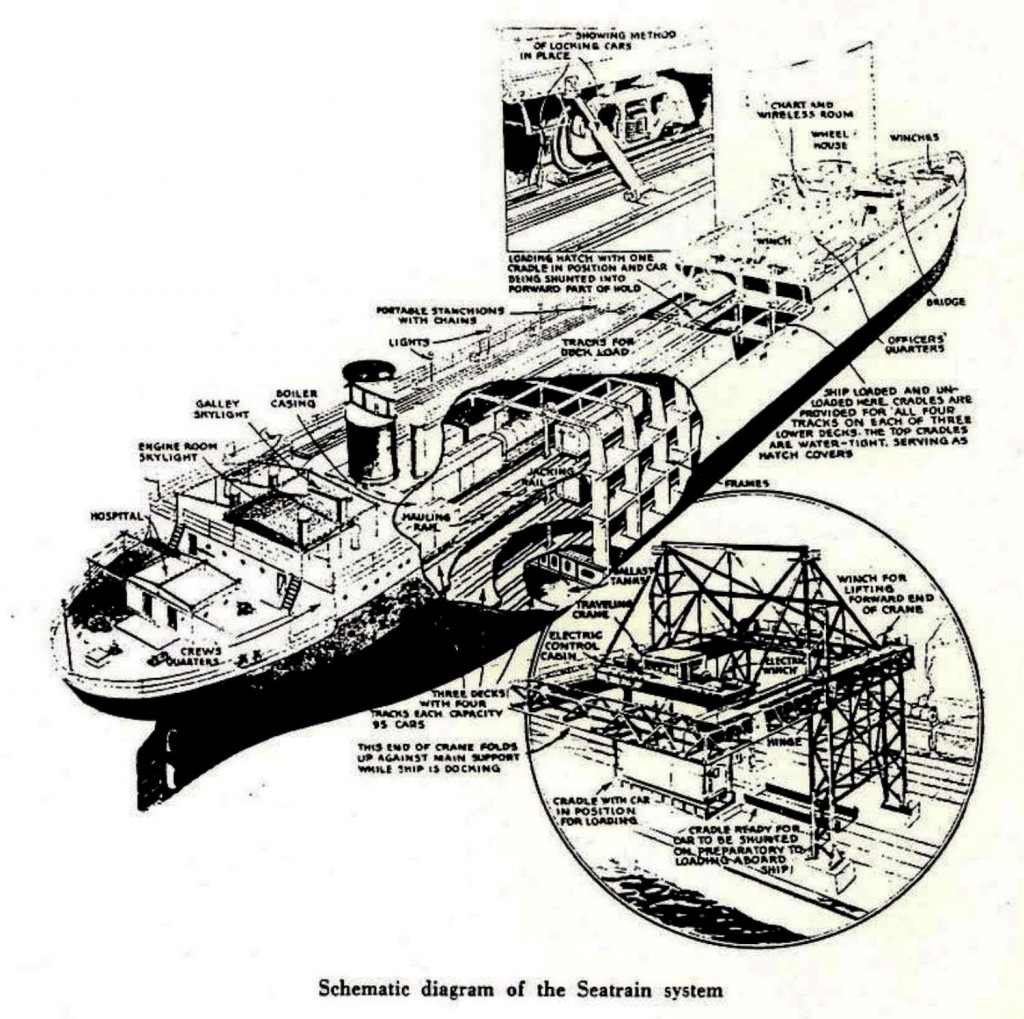 Transfer No. 9, page 5. Thanks to John Teichmoeller, Coordinator
Rail-Marine Information Group. http://www.trainweb.org/rmig/index.html.  Used with permission.
"Transfer is the information exchange newsletter for participants in the Rail-Marine Information Group (RMIG). RMIG is an organization of enthusiasts interested in vessels, other equipment, operations and history of the transportation of railroad equipment over water." http://www.trainweb.org/rmig/journal.html.
Observe que el barco lleva vagones.  Estos son levantados y puestos en la vía y viceversa. Esta operación existió para la década de 1960.  No he podido localizar fotos aéreas ni diagramas de la vía.
Observe that the ship carries railroad cars.  These are lifted and placed on the railroad tracks and vice versa.  This operation existed during the 1960s.  I have not been able to locate aerial photos and track diagrams of the Seatrain operation.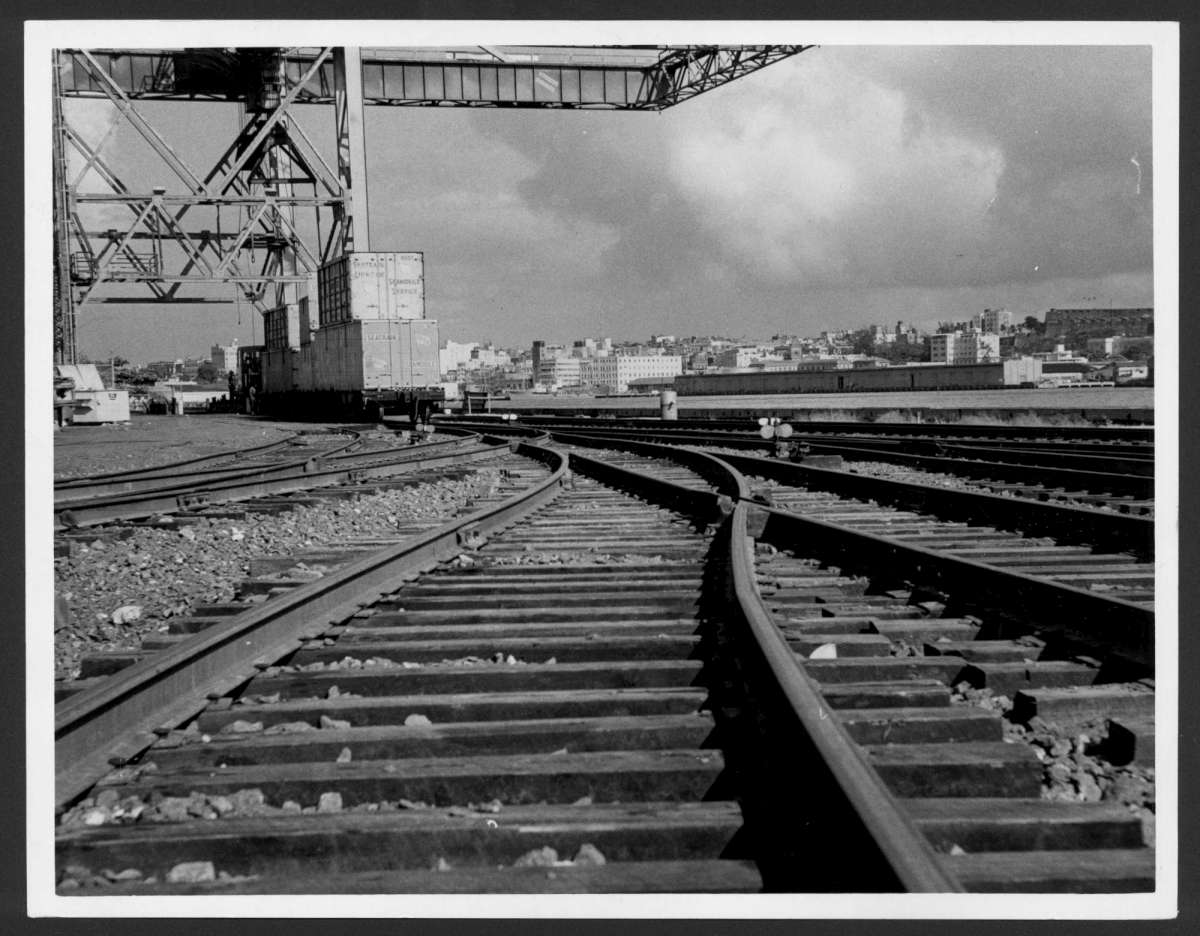 Casenave, Luis de. "Vías de Tren En Muelles de Isla Verde." El Mundo 13 Aug. 1964: Web. 25 Apr. 2013. <http://bibliotecadigital.uprrp.edu/cdm/singleitem/collection/ELM4068/id/3838/rec/35>  Nota – Debe decir Isla Grande y no Isla Verde.  Note:  It should say Isla Grande and not Isla Verde.
Ver / See – Seatrain, Isla Grande, San Juan