Nuevo / New / Nuevo / New
Los mapas topográficos histórico del USGS se pueden ver en línea y bajar
US Historical Topographic Maps can be seen and downloaded
Ver / See
—————————-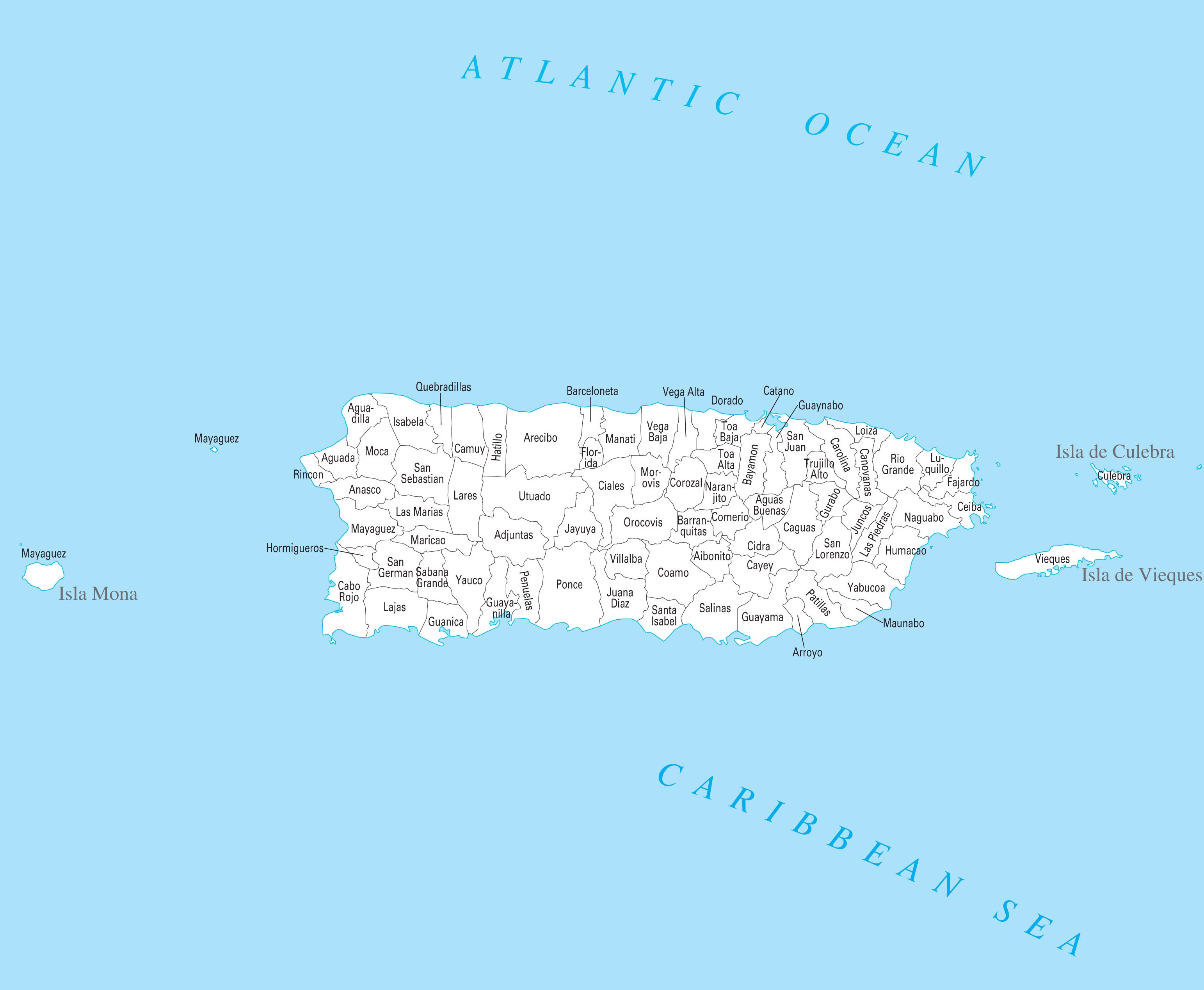 Source / Fuente: National Atlas of the United States,  http://nationalatlas.gov (http://nationalatlas.gov/printable/printableViewer.htm?imgF=images/preview/counties3/pagecnty_pr3.gif&imgW=588&imgH=450).   Last modified:  Thursday, 27-Jan-2011 17:18:20 CST.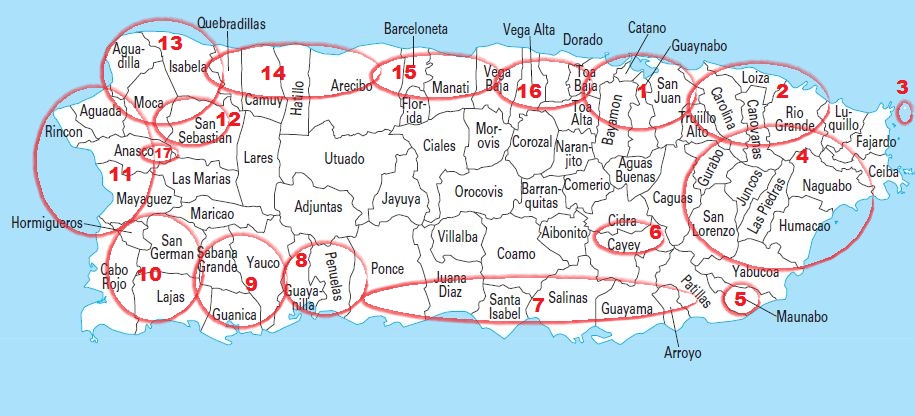 The numbers above show the approximate location of the following maps with railroad tracks. / Los números señalan el área aproximada de los siguientes mapas con red ferroviaria.
1 –  San Juan – Carolina and/y  San Juan – Bayamón – Toa Baja
3 – Isla de Icacos (Icacos Island)
4 – Eastern Puerto Rico / Este de Puerto Rico
5 – Maunabo
6 – Cayey
7 – Ponce – Patillas
10 – Mayagüez  – Lajas and / y  Mayagüez –  Sabana Grande
11 – Mayagüez – Rincón
12 – San Sebastián
13 – Aguada – Aguadilla –  Isabela
13 – 14 – Isabela – Camuy – Arecibo
14 – 15 – Arecibo – Manatí
15 – 16 – Manatí – Vega Baja
16 – Vega Baja – Toa Baja
——————————————————-
I am thankful to Dave Deyo and Eduardo Questell. /  Le estoy agradecido a Dave Deyo y Eduardo Questell.
Dave Deyo is a photographer and researcher of the railroads of Puerto Rico.  He allowed the use of his collection of photocopies of topographic maps of Puerto Rico.  Dave marked in red railroad lines and names, stations, towns, sugar mills, etc.
Eduardo Questel is a geologist. He let me use his topographic and US Soil Survey maps.  These maps are over 50 years old.
Scanning this material took a long time and it was difficult because I did not have the correct equipment. The quality of this material is not the best, but I believe that it was more important to show this interesting material in my web page.
If someone has the topographic maps of Puerto Rico, for the years 1950, 1940, and before, already scanned, I would welcome them.
Dave Deyo es un fotógrafo e investigador de la historia ferroviaria de Puerto Rico.  Puso a mi disposición fotocopias de mapas topográficos de Puerto Rico. Dave marcó en rojola red de vías en Puerto Rico y también señaló las estaciones, pueblos, centrales azucareras, nombres de ferrocarriles, y otros.
Eduardo Questell es geólogo.   Me prestó sus mapas topográficos y del US Soil Survey de Puerto Rico.  Estos mapas tienen más de 50 años
El escanear este material me tomó mucho tiempo y se me hizo difícil por no tener el equipo adecuado.  Entiendo que no es un trabajo de calidad, pero pensé que era mejor poner este interesante material en la página.
El que tenga los mapas topográficos de Puerto Rico, de los años 1950's, 1940's y antes, escaneados y los quieran compartir serán bienvenidos.