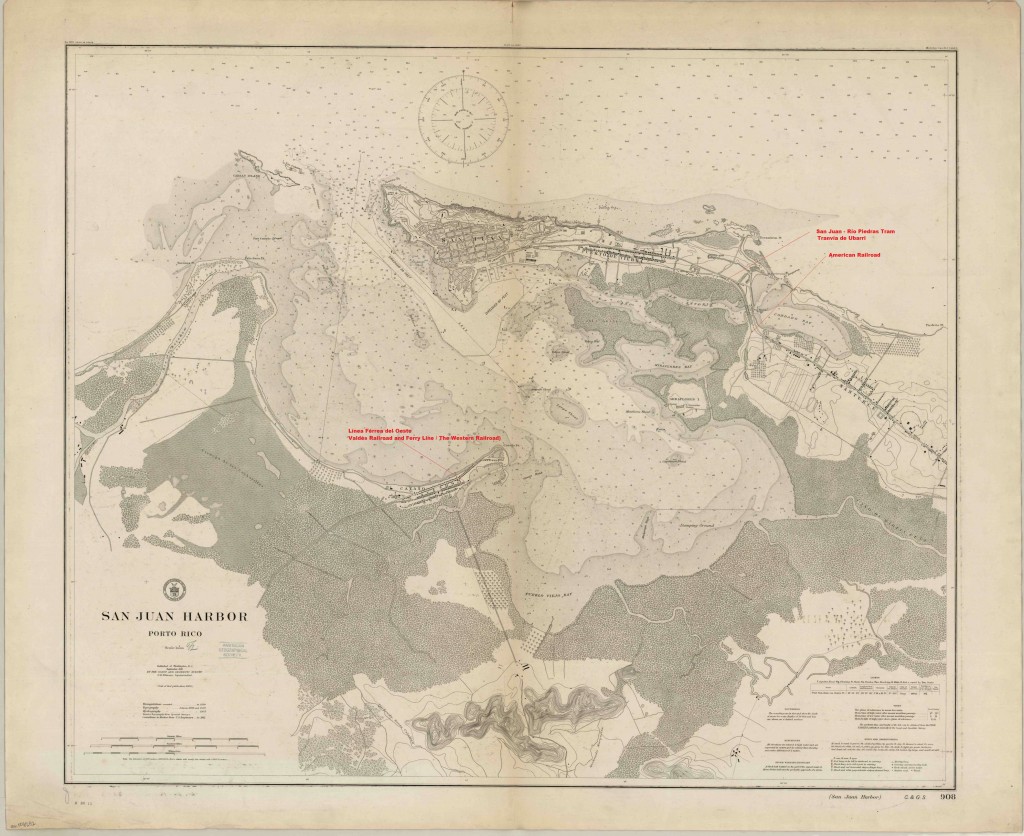 "San Juan, Puerto Rico 1911 :: American Geographical Society Library Digital Map Collection." N. p., n.d. Web. 26 Nov. 2013.  http://collections.lib.uwm.edu/cdm/singleitem/collection/agdm/id/1124/rec/4
Compare with this map / Compare con este mapa
Ver /see:
Sepúlveda Rivera, Anibal
San Juan: Historia Ilustrada de su desarrollo urbano, 1508 – 1898
(Planos / Plans)
Port Series Maps by the US Army Engineering Corps / San Juan
Estación de San Juan / San Juan Station
Tramway and Power Development in Porto Rico
Steam Tram of Pablo Ubarri, 76 cm / Tranvía de Rió Piedras a San Juan, 76 cm
(Update / Actualización)
Línea Férrea del Oeste (Valdés Railroad and Ferry Line), Bayamón, Cataño, San Juan –
meter gauge / Ferrocarril de Bayamón a Cataño
Tramways of Puerto Rico / Tranvías de Puerto Rico.  Copyright by Allen Morrison.  – San Juan – http://www.tramz.com/pr/sj.html – This was put online on 1 November 2008.  Esto es una página sobre los tranvías de San Juan, Caguas y Cataño.
Maps, Plans, Other / Mapas, Planos, Otros