General view of harbor at San Juan, Porto Rico looking South.
United States Army Corps of Engineers. "General View of Harbor at San Juan, Porto Rico Looking South". Web. American Memory. Lib. of Congress.  April 25, 2013.
<http://hdl.loc.gov/loc.gmd/g4974s.ct000494>
—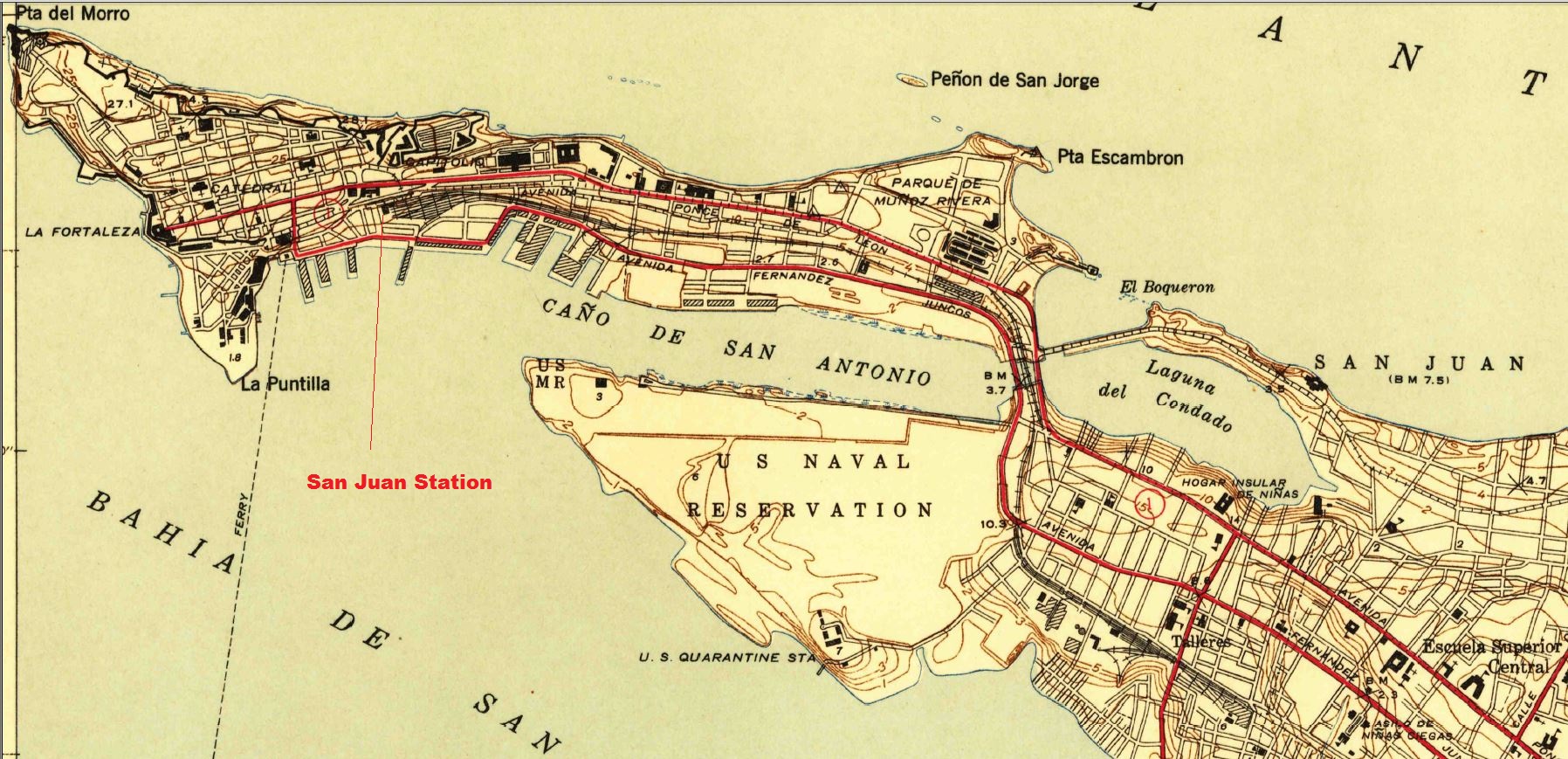 (Courtesy of the U.S. Geological Survey)
San Juan, P.R. Map. 1:30000: U.S. Geolical Survey, 1941.  Print
Los mapas topográficos histórico del USGS se pueden ver en línea y bajar
US Historical Topographic Maps can be seen and downloaded
Ver / See
Search / Busque: San Juan
Ver / See:  Map copies / Copias de mapas
Other photos / Otras fotos:
These photos are a selección from the Rodríguez Archives (José Luis and José Alfredo Rodríguez).   Please see:  Archivo Histórico y Fotográfico de Puerto Rico – Colección Rodríguez , and Archivo Histórico Y Fotográfico De Puerto Rico's photostream .
Photos used with permission / Fotos usadas con permiso.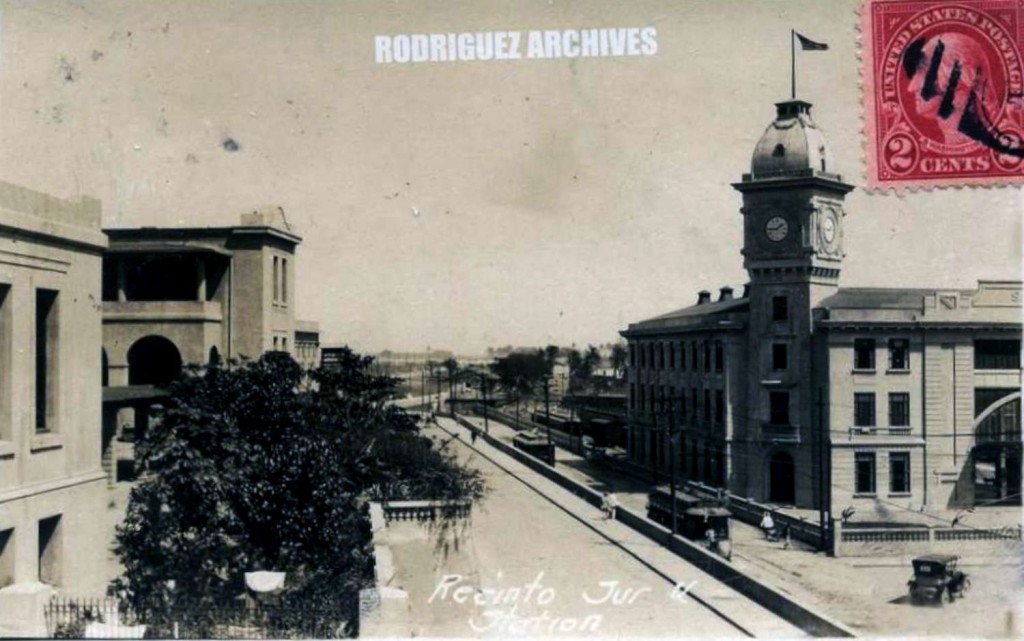 MOSCIONI (ATTRIBUTED) RPPC ~ SAN JUAN – Recinto Sur [showing Trolleys & R. R. Station] – Mailed from Aguadilla JUL 7, 1925.  https://www.flickr.com/photos/fredandrebecca/4570380522/in/photostream/.
—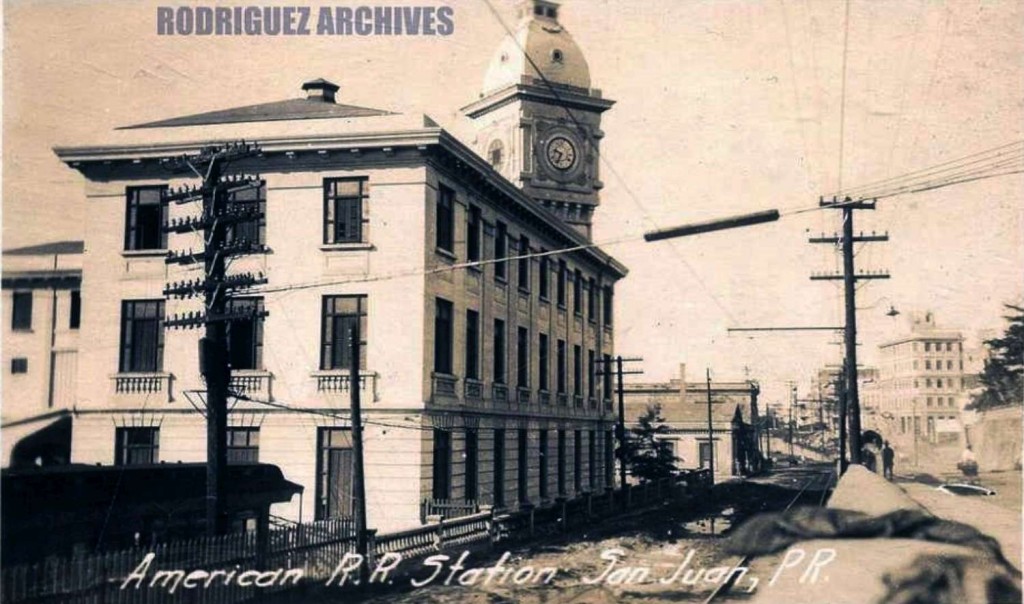 MOSCIONI (ATTRIBUTED) RPPC ~ SAN JUAN – American R. R. Station – Unused c. 1910′s-1920′s.  https://www.flickr.com/photos/fredandrebecca/4570380800/in/photostream/ .  Trolley track on the right.  Observe la vía del tranvía a la derecha.
—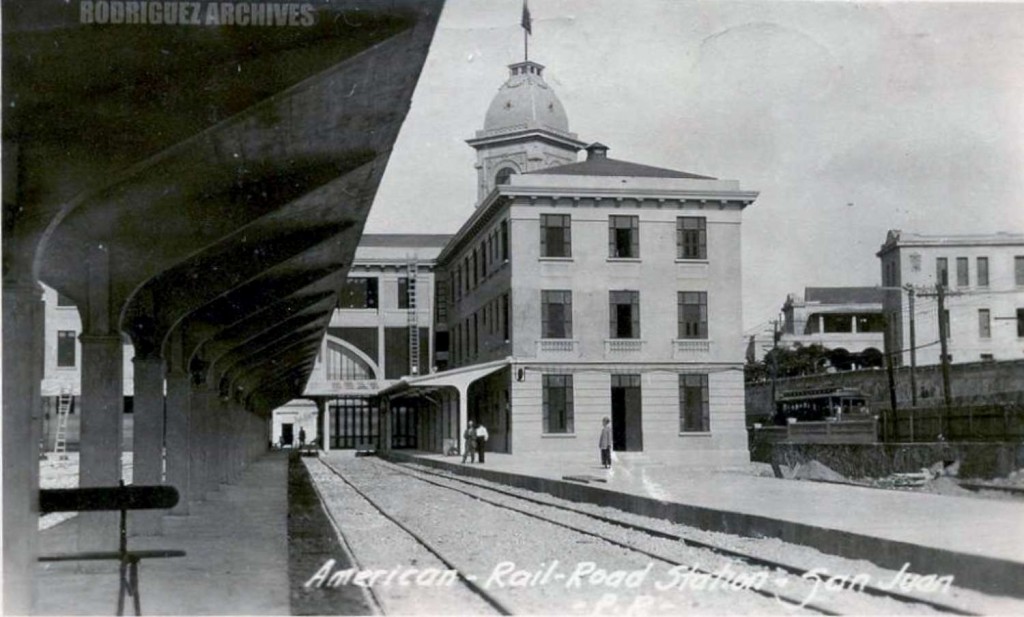 MOSCIONI (ATTRIBUTED) RPPC ~ SAN JUAN – American Rail-Road Station – Mailed from San Juan APR 7, 1925.  https://www.flickr.com/photos/fredandrebecca/4569743437/in/photostream/.
—
San Juan Station yard.  MOSCIONI (ATTRIBUTED) RPPC ~ SAN JUAN – American Rail-Road Station – Mailed from San Juan APR 7, 1925.  <https://www.flickr.com/photos/fredandrebecca/5415075816/>.
—