Operated between Río Piedras and San Juan, 76 cm.  Inaugurated in 1880.    Also known as  San Juan and Río Piedras Railroad, San Juan Railroad, and Tranvía de la Capital a Río Piedras.  This railroad became the Porto Rico Railway and Light Co. better known as the San Juan Trolley.
Tranvía de vapor de Río Piedras a San Juan, 76 cm, también conocido como el Tranvía de Pablo Ubarri.  Pasó a ser la Porto Rico Railway and Light Co. mejor conocido como el trolley de San Juan.

—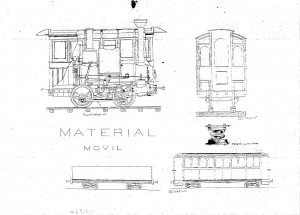 —


—-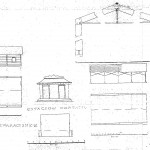 —
Centro de Investigaciones Históricas, Universidad de Puerto Rico. Inventario Micropelículas, Archivo Nacional de Madrid, Sección Ultramar.  Carrete 1, 428/48 y Martín Ramos, Jesús, Las Comunicaciones en la Isla de Puerto Rico, 1850 – 1898, Academia Puertorriqueña de la Historia, San Juan, Puerto Rico
Compare el mapa del proyecto con los siguientes mapas.   Compare the above map with the following maps:
San Juan 1
San Juan 2
San Juan – Carolina and/y  San Juan – Bayamón – Toa Baja
Note / Nota
The tram operated from San Juan to Río Piedras.  Cangrejos was known as Santurce.  Today the whole area is known as San Juan.
El tranvía operaba de San Juan a Río Piedras.   Cangrejos se conocía como Santurce.  Hoy día el área completa se conoce como San Juan.