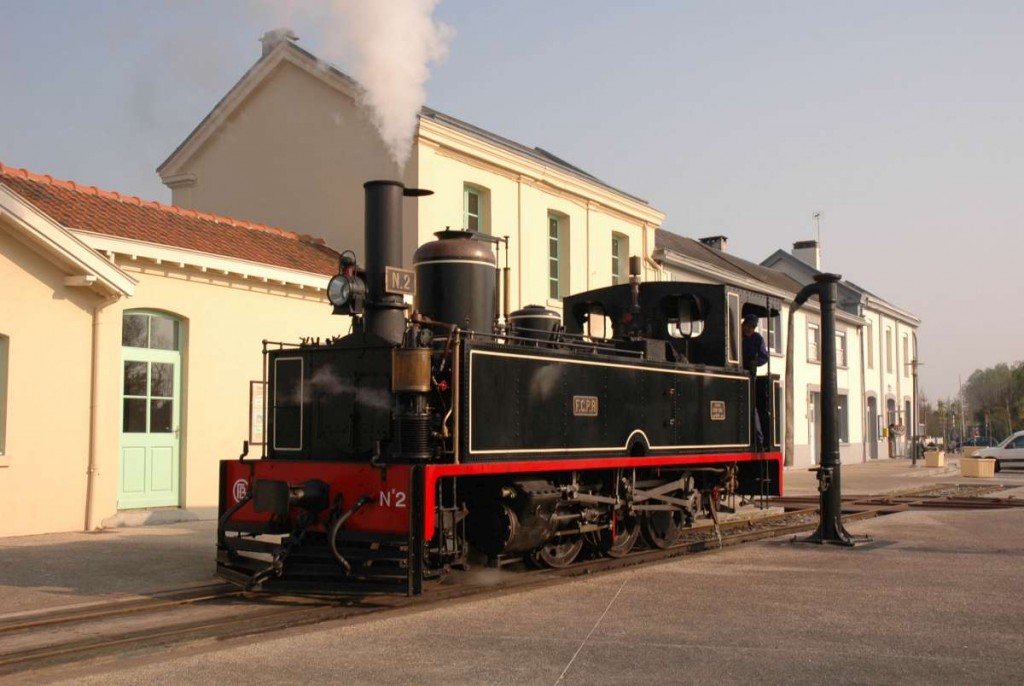 Noyelles
—
French engines were among the first locomotives that operated in Puerto Rico.  Cail N°2 was one of the engines.  This engine was sent to the United States from Puerto Rico.  It was later sent to France where it is part of a tourist operation.  Please see French Train / Ferrocarril Francés .
Locomotoras francesas fueron de las primeras que operaron en Puerto Rico.  Cail N°2 era una de esas locomotoras.  Esta locomotora fue trasladada a los Estados Unidos, y luego a Francia donde forma parte de una operación turística.  Favor de ver French Train / Ferrocarril Francés .
—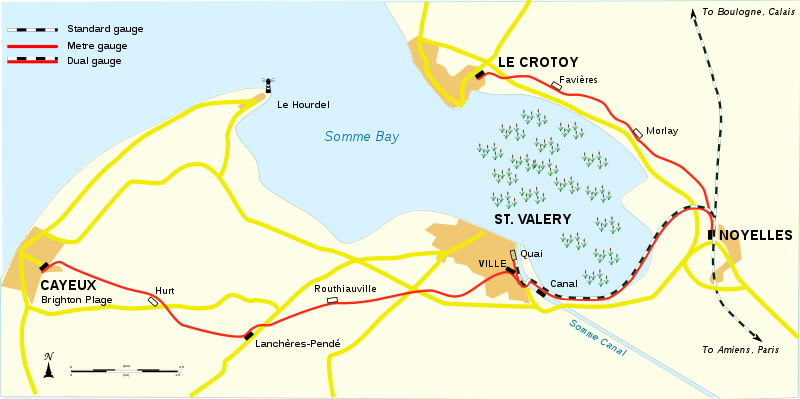 "File:Cfbs-en.svg." Wikipedia, the free encyclopedia. Wikipedia. Web. 8 Aug. 2013.  http://en.wikipedia.org/wiki/File:Cfbs-en.svg
Description
English: Map of the en:Chemin de Fer de la Baie de Somme, a narrow-gauge light railway near the village of en:Le Crotoy, in the Somme department, France.
Français : Plan fr:Chemin de Fer de la Baie de Somme, une petite ligne à voie étroite dont le terminus est situé à Le Crotoy dans la Somme, en France.
Date     8 November 2009 / Source     Own work / Author     Hektor
This file is licensed under the Creative Commons Attribution-Share Alike 3.0 Unported, 2.5 Generic, 2.0 Generic and 1.0 Generic license.
—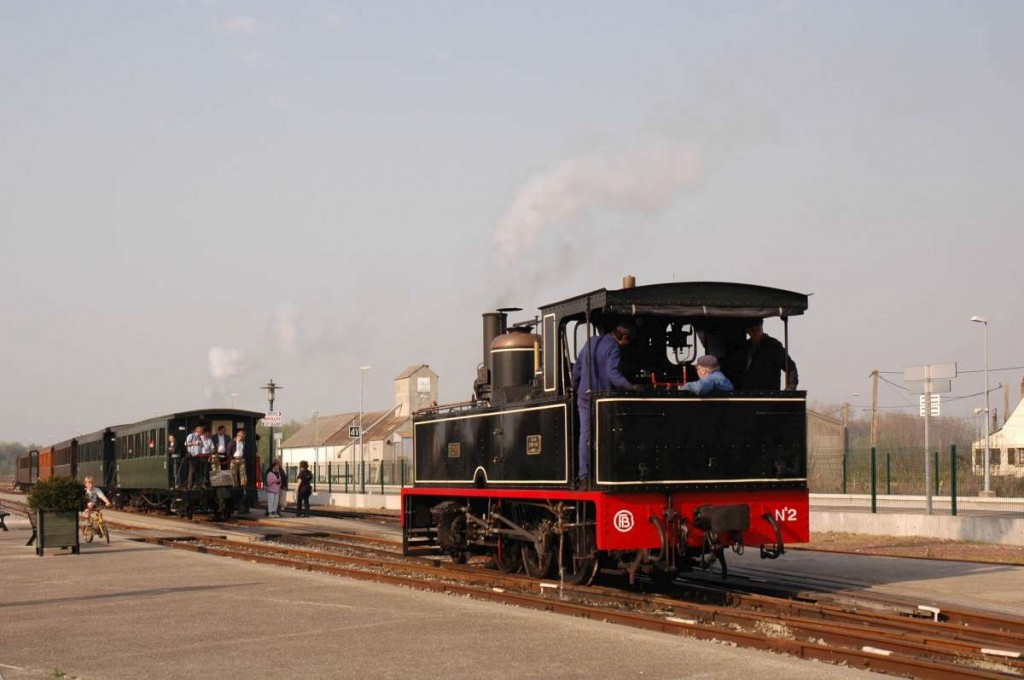 Noyelles
—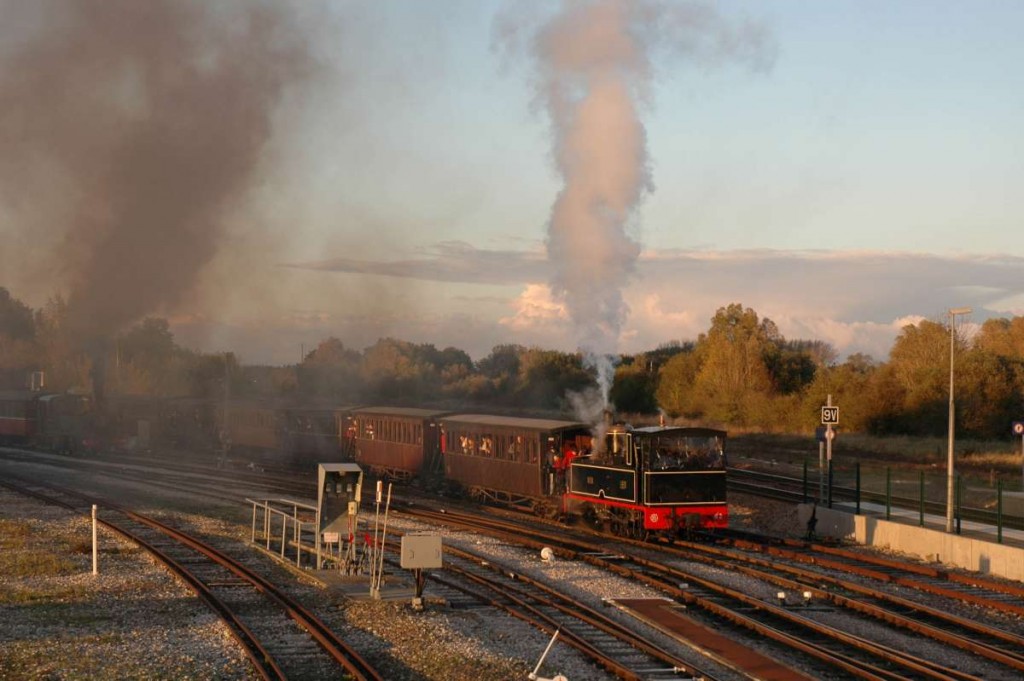 Noyelles
—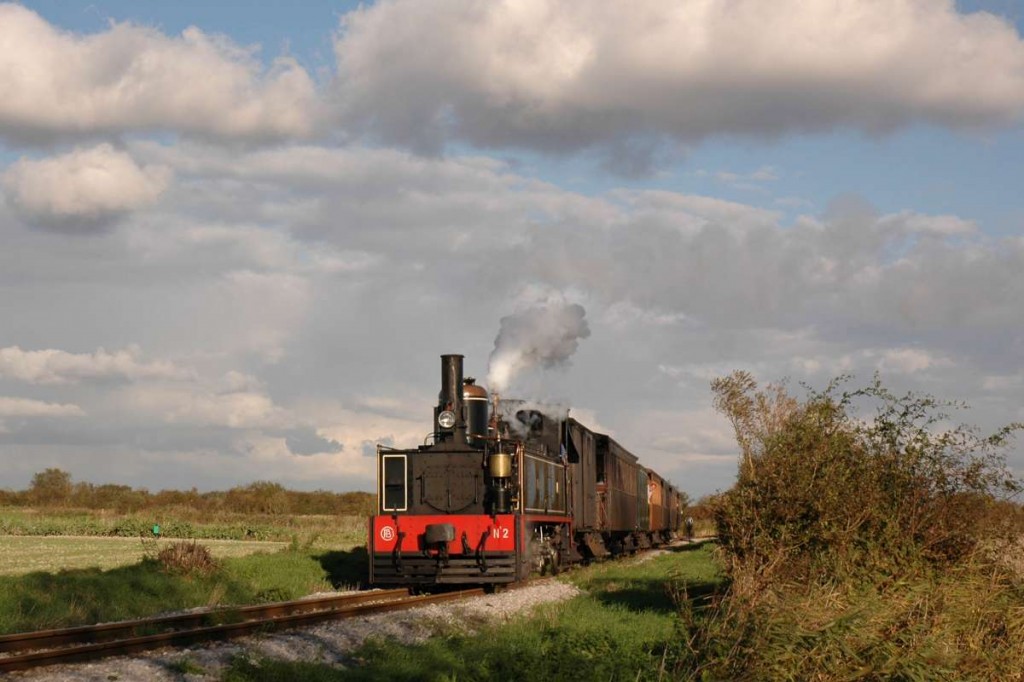 Noyelles and Le Crotoy
—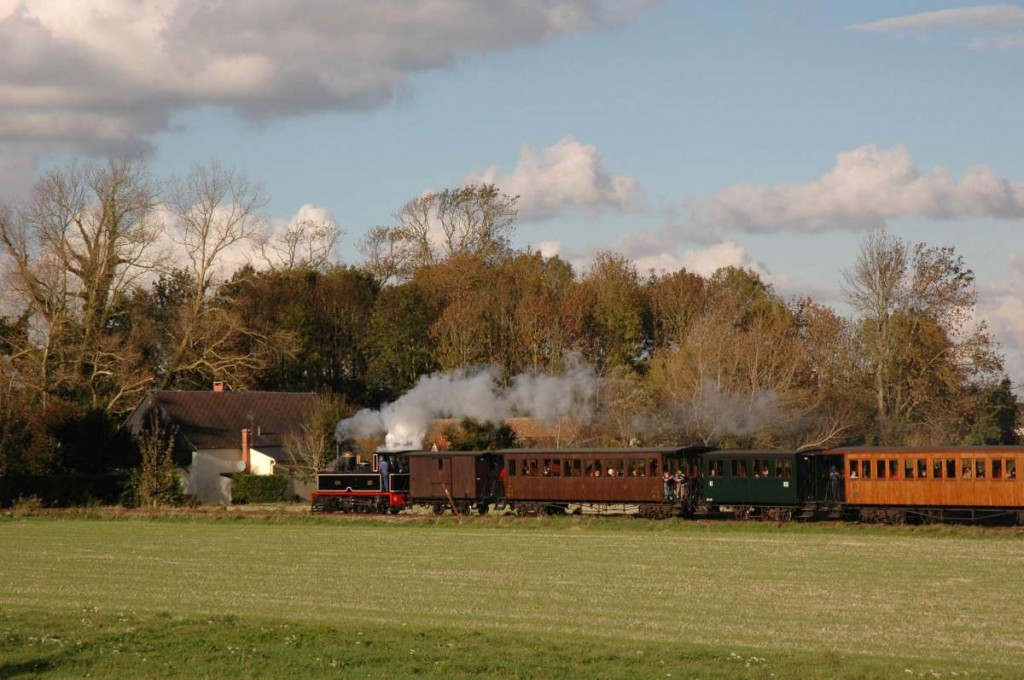 Noyelles and Le Crotoy
—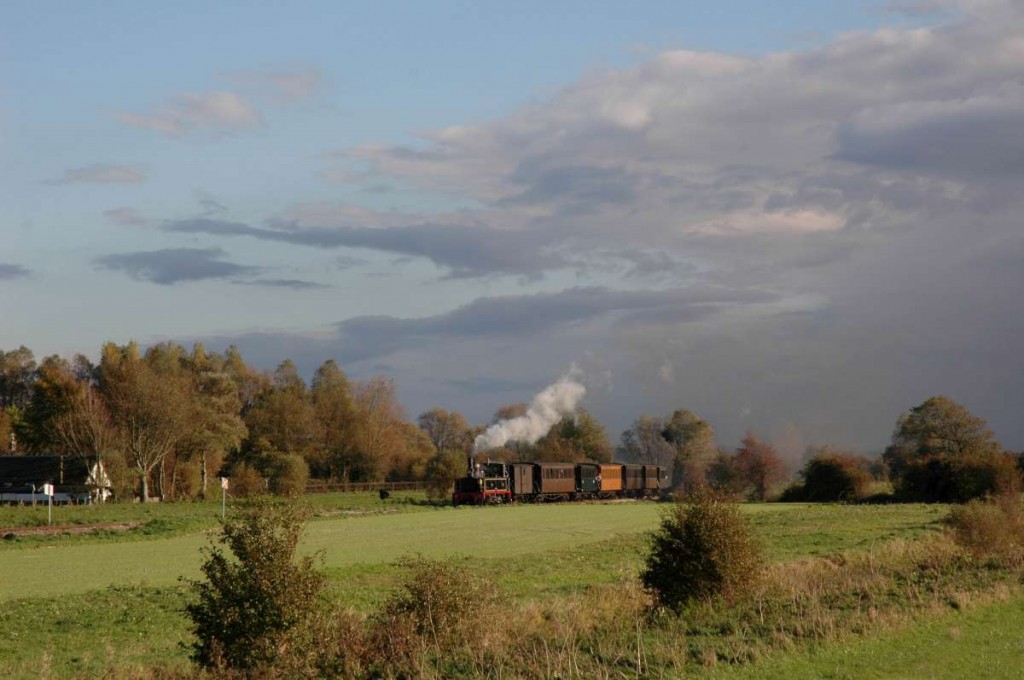 Noyelles and Le Crotoy
—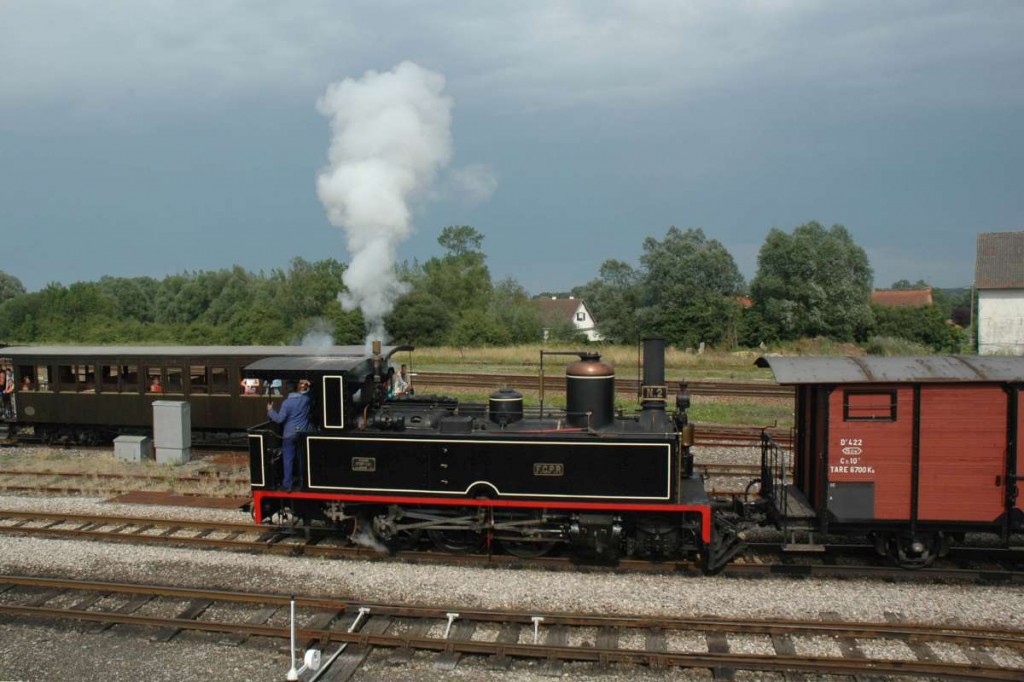 Noyelles
—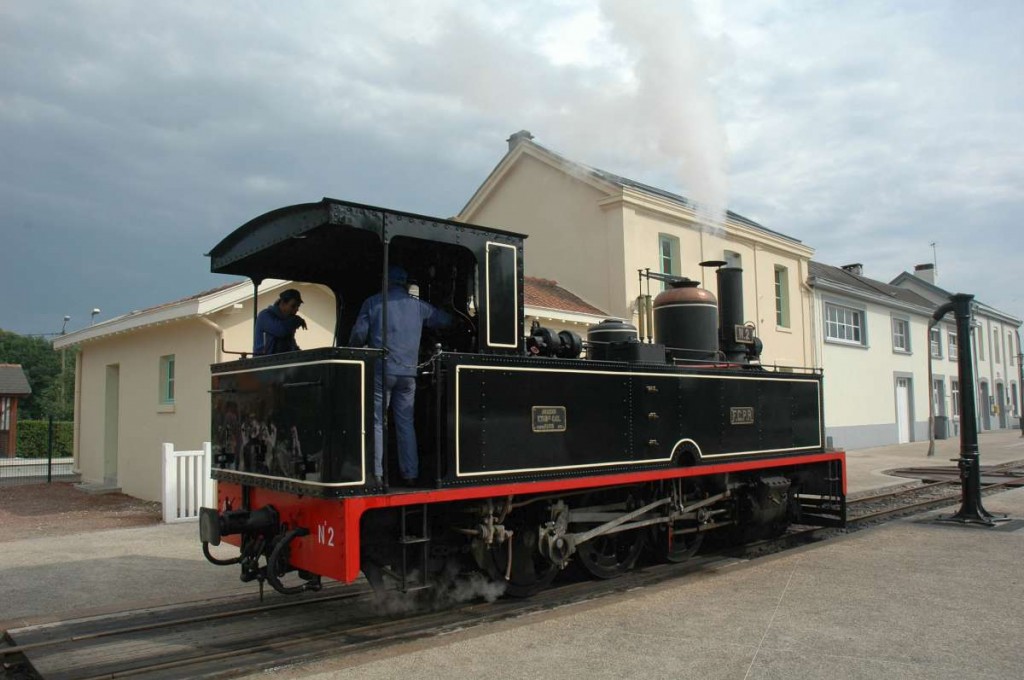 Noyelles
—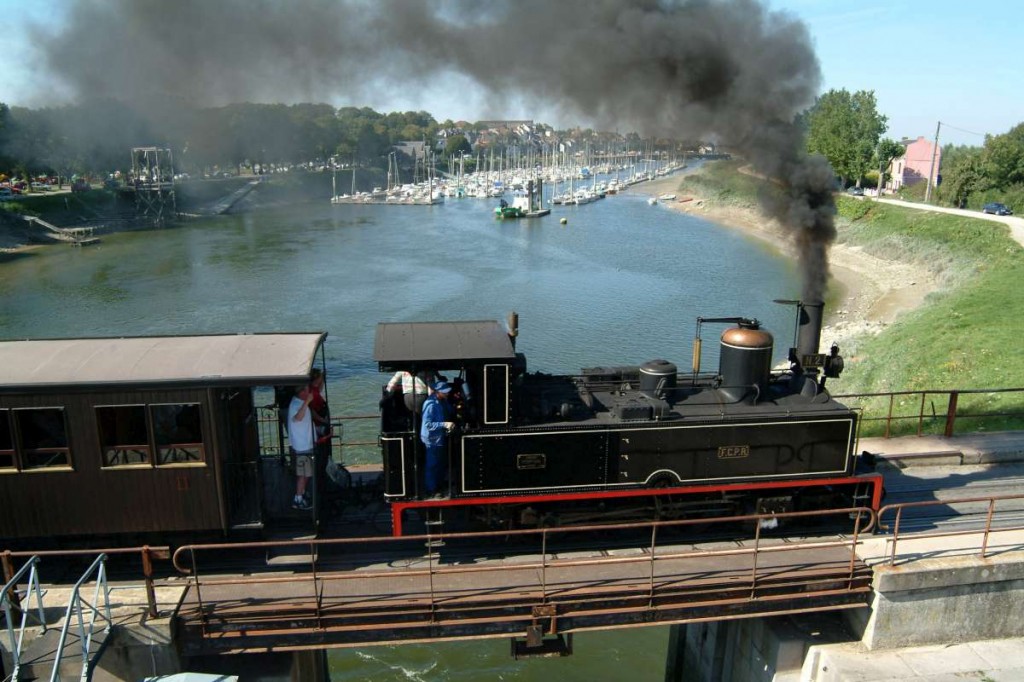 St Valery
—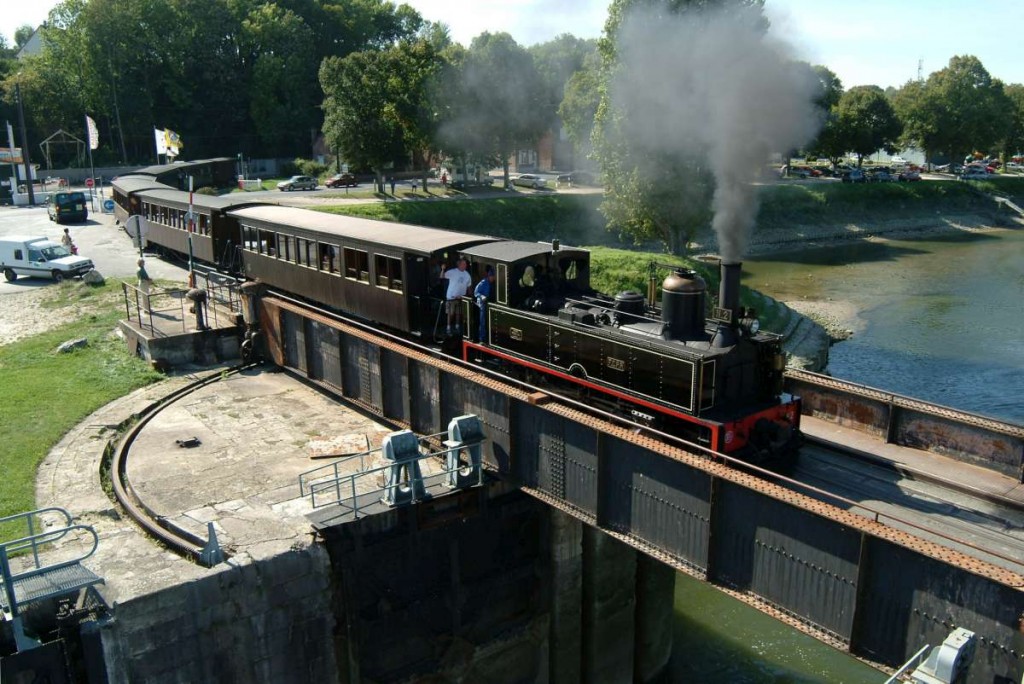 St Valery
—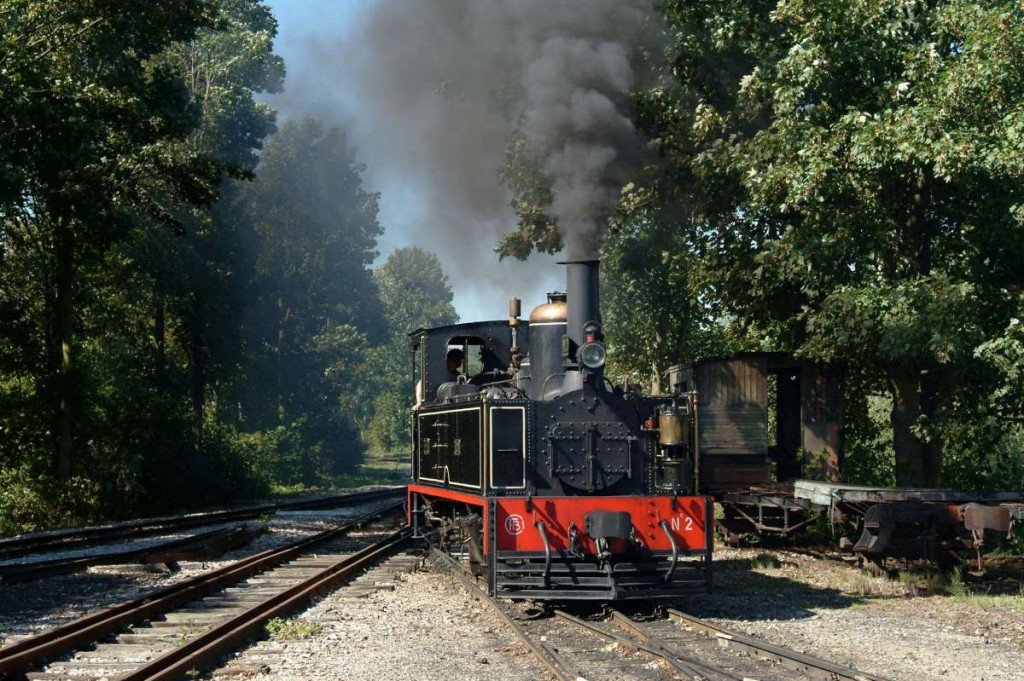 St Valery
—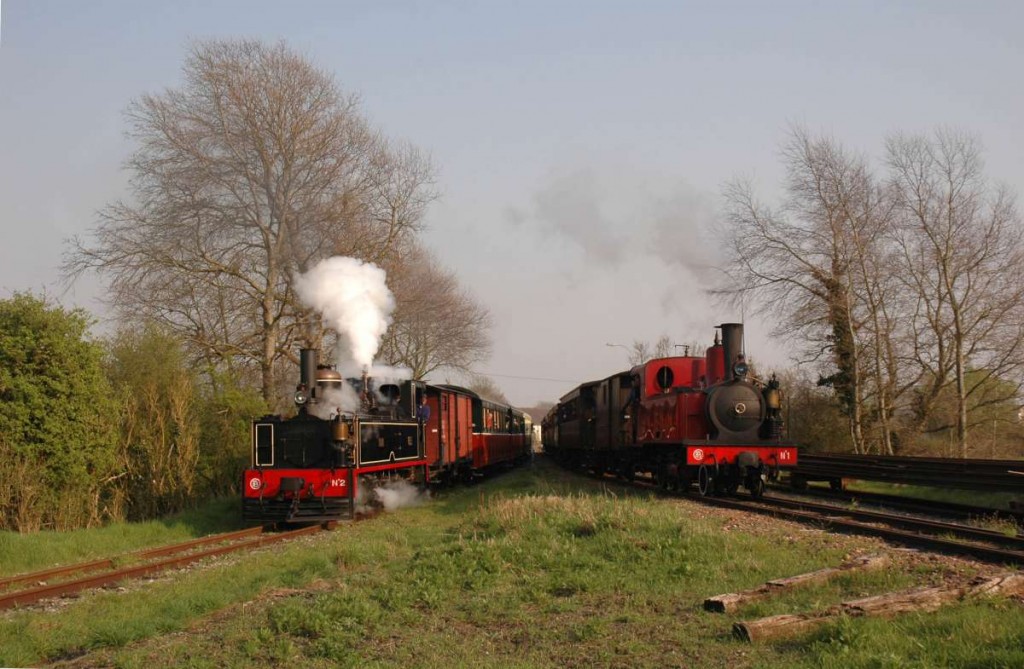 Noyelles
—
See / Ver: 
French Train / Ferrocarril Francés
Thomas Kautzor Collection
French train / Locomotora francesa

Sources / Fuentes:
Photo Collection from James Waite.  Used with permission.
—
From: James Waite
Sent: Thursday, February 07, 2013 1:53 PM
To: rwaponte…. ; Thomas Kautzor
Subject: FCPR no. 2
Dear Roger,
Thomas Kautzor is an old friend of mine and we've been in touch about the locos of Puerto Rico.
I think Thomas mentioned that my wife and are are going on a cruise from San Juan on 16th February for a week and will stay on for a few days on the island after the cruise is over.
Thomas suggested that you may welcome some photos of FCPR no. 2 at the CF de la Baie de Somme.  We visit the railway quite often.  Although we live in south eastern England it only takes about three hours to drive there thanks to the Channel Tunnel and so it's a fairly easy day trip.  Here are a few photos and if they are of any use for your website you are most welcome to post them.
25, 33 and 52 are at Noyelles, the railway's main line junction.  319, 332 and 339 are on the railway's northern branch between Noyelles and Le Crotoy.  377, 459 and 462 are again at Noyelles.  483 is of the trains for the northern and southern branches near Noyelles at the point where the two lines diverge.  70 is at St Valery loco depot.  80 and 82 are of the train crossing the canal at St Valery and 149 is at Noyelles.  A very pretty loco – probably the most attractive one on the railway.
We're looking forward to our visit to Puerto Rico.  We shall stay two nights in Old San Juan and two at the Cabanes del Rucio in the south of the island near Penuelas.  It should be fun!
Best wishes,
James Waite
—
See / Ver:
"Chemin de Fer de La Baie de Somme – Wikipedia, the Free Encyclopedia." Web. 9 Aug. 2013.  http://en.wikipedia.org/wiki/Chemin_de_Fer_de_la_Baie_de_Somme
"Home – Chemin de Fer de La Baie de Somme." Web. 9 Aug. 2013.  [Map /Mapa] http://www.cfbs.eu/en/
"File:CFBS Cail N°2.jpg." Wikipedia, the free encyclopedia. Wikipedia. Web. 8 Aug. 2013.  http://en.wikipedia.org/wiki/File:CFBS_Cail_N%C2%B02.jpg