The ¼-mile long Chemex railroad in Ponce was built in 1988, about the same time the last sugar cane lines on the island were shutting down. Chemex has one public grade crossing, two tracks that lead to the barge dock and a yard where chemicals are transloaded from railcar to truck.
The standard-gauge railroad was born as an economical way to get large quantities of chemicals to Puerto Rico's pharmaceutical manufacturers from the U.S. mainland. The barge connection makes product from the Eastern and Midwestern United States a viable option. Tank cars are loaded up to 23 at a time onto barges at Alabama State Docks in Mobile. The barge runs on an irregular schedule, and empty cars return to Alabama to be cleaned and reloaded.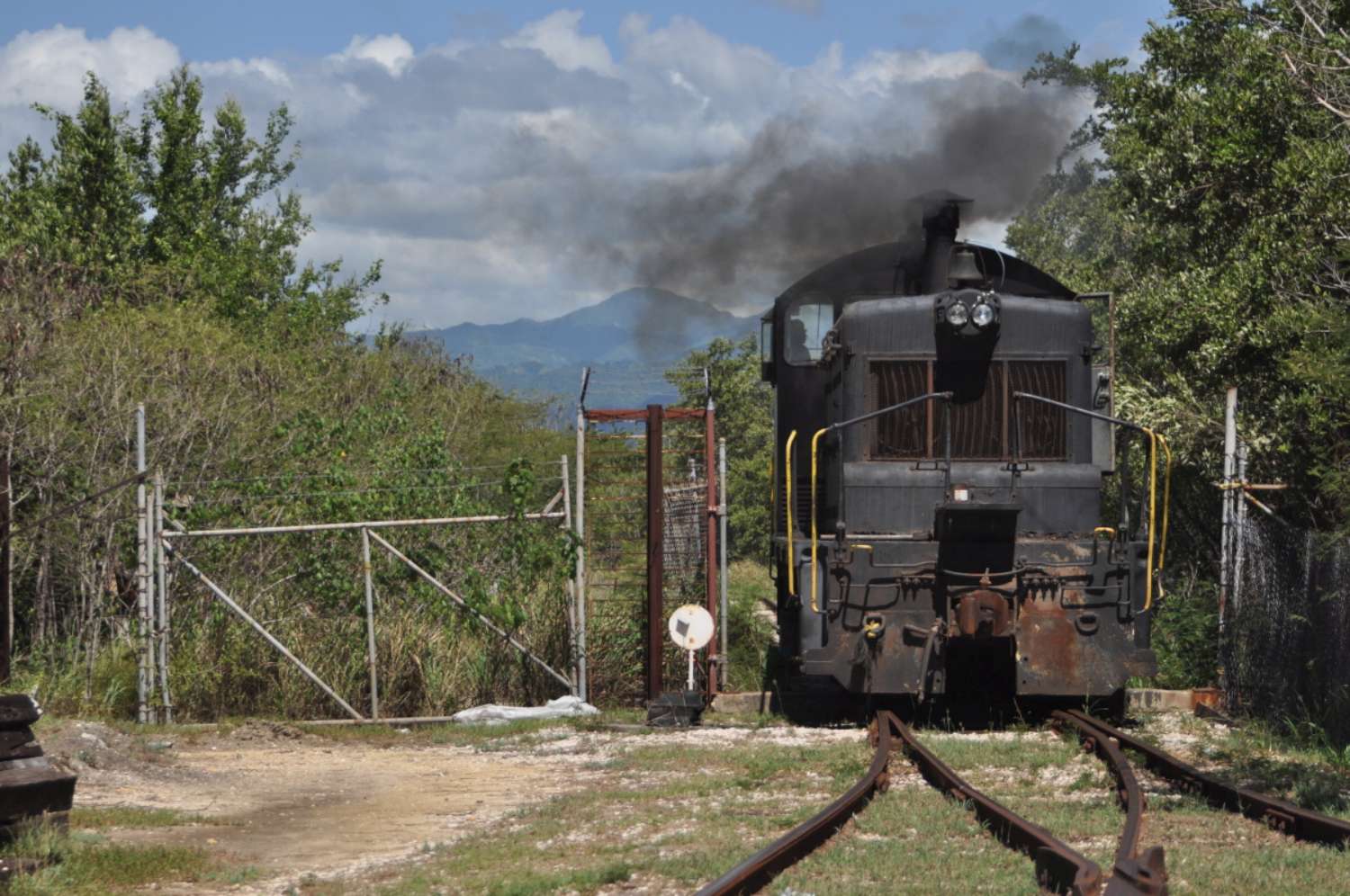 Most liquid chemicals coming to the Caribbean arrive in 20-foot seagoing, stackable containers. The small size is not economical and the contents must be transferred to storage tanks, then to trucks for the trip to the manufacturer. Railcars at the Chemex terminal remove storage tanks from the equation, allowing the contents to be pumped directly into trucks for just-in-time delivery.
Chemex motive power in Puerto Rico is a 600-hp EMD SW1 that has been on the island since the railroad's inception. Backup power until the end of 2009 was an EMD SW9, which was barged off the island.
Please see:
Present Day Railroads / Ferrocarriles de hoy – Ferrocarril Chemex  /  Chemex Railroad
Chemex Railroad – Locomotives / Ferrocarril Chemex – Locomotoras
Articles by Mike:
Burkhart, Michael T.  "A Visit to the North Shore Railroad." Railpace Newsmagazine Oct 1999: 26-31.
—.  "And the Meek Shall Inherit…"  Railfan & Railroad Oct 2007: 34-35.
—.  "Pennsylvania Shortlines." NRHS Bulletin   Spring 2009: 4-15.
—.  "Philadelphia Area Sentinels: Surviving PRR and RDG Towers".  Railpace Newsmagazine  May 2009: 30-33.
—.  "Tour of the Line: Gettysburg Scenic and Gettysburg & Northern".  Railpace Newsmagazine Oct 2008: 20-31.