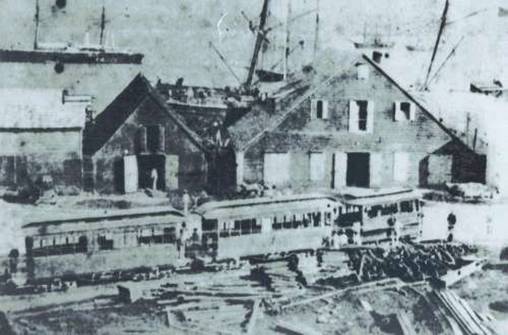 Colección Dave Deyo
Steam Tram of Pablo Ubarri / Tranvía de Rió Piedras a San Juan
San Juan a Río Piedras
Gauge / Trocha (ancho de vía):  76 cm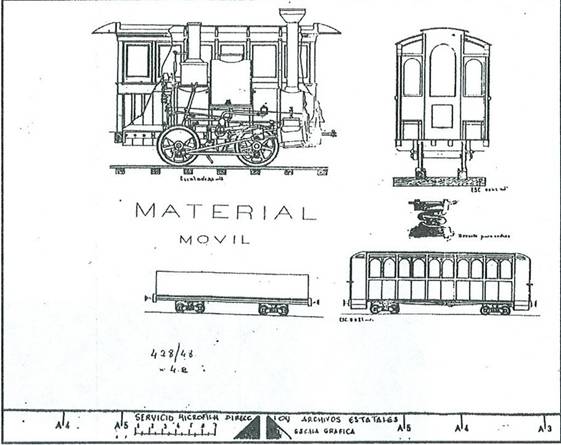 Fuente: Centro de Investigaciones Históricas, Universidad de Puerto Rico. Inventario Micropelículas, Archivo Nacional de Madrid, Sección Ultramar.  Carrete 1, 428/48 y Martín Ramos, Jesús, Las Comunicaciones en la Isla de Puerto Rico, 1850 – 1898, Academia Puertorriqueña de la Historia, San Juan, Puerto Rico
The engine is a steam dummy.
Observe que la locomotora es de vapor y está cubierta.  La idea era para no asustar a los animales en las calles.  Ponce también tuvo una locomotora de este tipo.
Operated between Río Piedras and San Juan,
76 cm.  Inaugurated in 1880.  It became the Porto Rico
Railway and Light Co.  Also known as  San Juan and Río Piedras Railroad, San Juan Railroad, and Tranvía de la Capital a Río Piedras.  This railroad became the San Juan Trolley.
Tranvía de Río Piedras a San Juan, 76 cm, también conocido como el Tranvía de Pablo Ubarri.  Pasó a ser el trolley de San Juan.
Ver / See:
Steam Tram of Pablo Ubarri, 76 cm / Tranvía de Rió Piedras a San Juan, 76 cm