Agricultural Transportation Co.  3 miles.
Isabela
Gauge / Trocha (ancho de vía):   Meter / Metro.
Source / Fuente:  Dept. of the Interior, letter, 1938.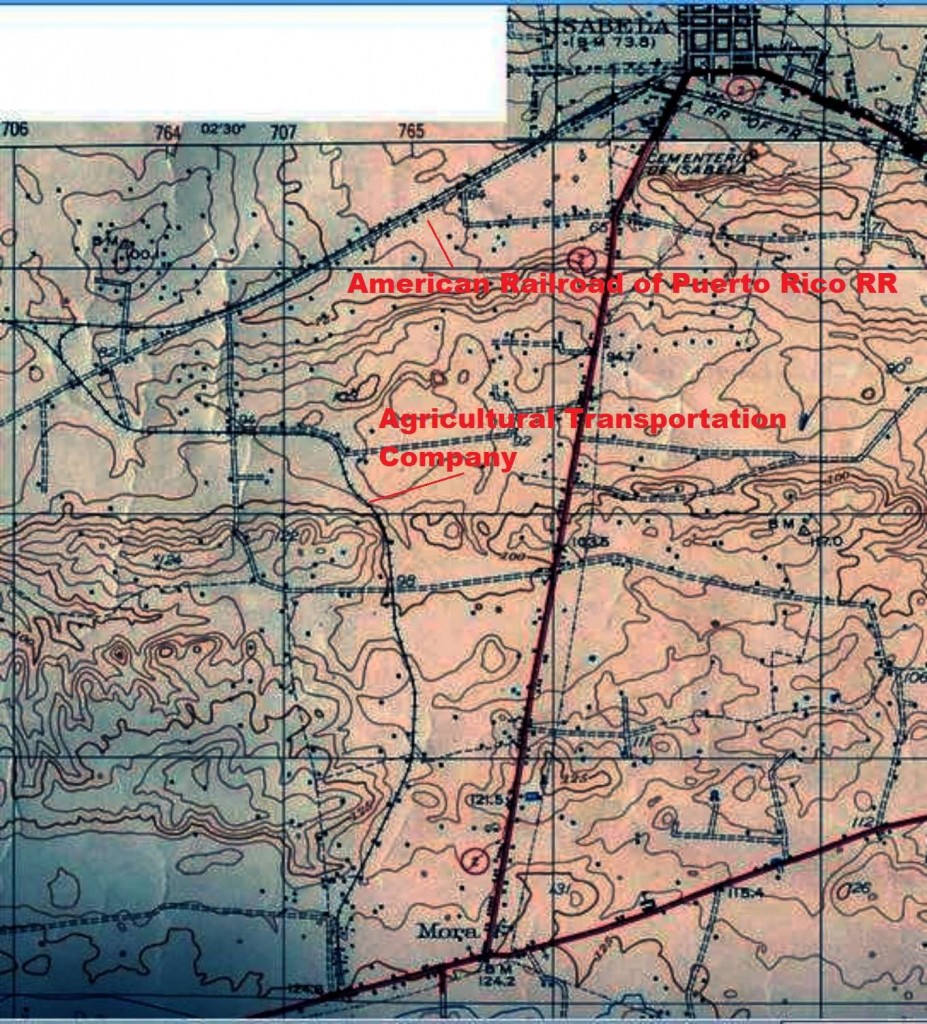 —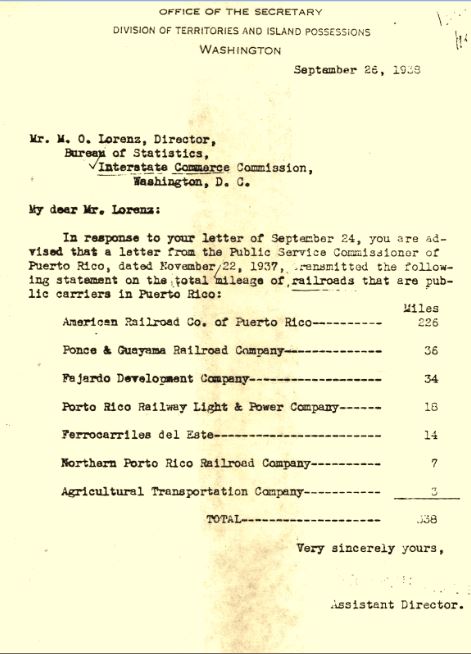 Colección Dave Deyo
—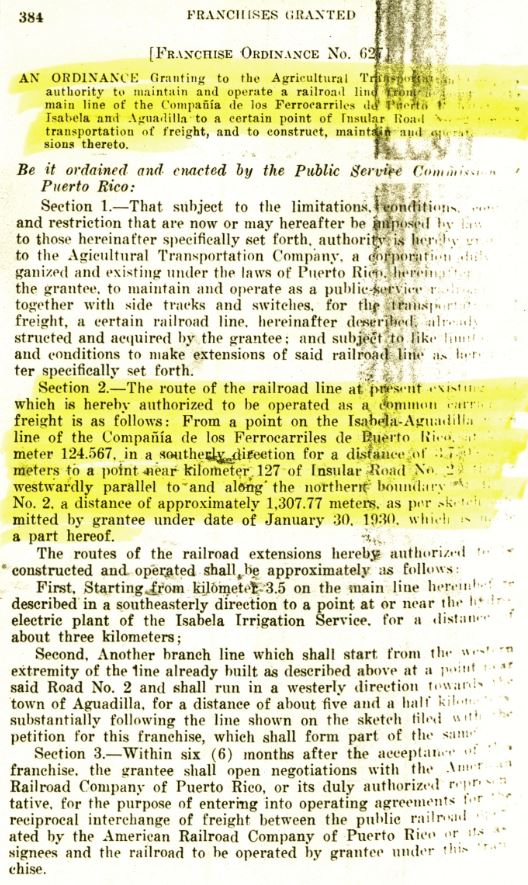 Colección Dave Deyo
—
—
Hello Roger:The Agricultural Transportation Co. is completely different.  From what I learned so far, it was owned by farmers who grewcane, fruits &  vegetables, a yarey (used for hats and other woven products).  This company bought the rail line that was originally built forthe Isabela Irrigation Service project for the transportation of materials and equipment.  This company had its own roster of equipment,including three locomotives purchased secondhand.  Here are the specifications for them.  All were meter gauge.
# 1     ALCO (Rogers)  0-4-0 ST   #50367 April 1912    19 1/2 tons ex-PR Irrigation Service #6  Purchased 1930
# 2     Baldwin  0-4-0 ST   #53411 July 1920  18 tons  Originally Central Barahona Co. #2 (DR); To ESA #2; acquired 1947
# 2 (2nd) Whitcomb     4 Wheel Diesel-Mechanical #40049 December 1938  22 Tons   Ex-Central Coloso #1 (2nd)
The line was abandoned when the ARR ended service and tore up their railroad.  The fate of the locomotives is unknown.
Dave Deyo
Email 21 June 2013-