Photos used with permission and copyrighted by Dave Deyo.  Dates are estimates, as Dave never recorded dates on many of his negative files.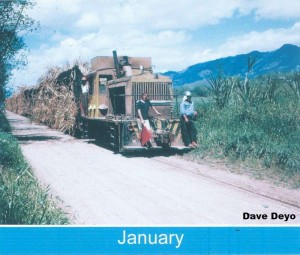 Jan – Central Juncos Plymouth 0-6-0 #E435 brings loaded cane cars eastward towards the Mill. (1969)
—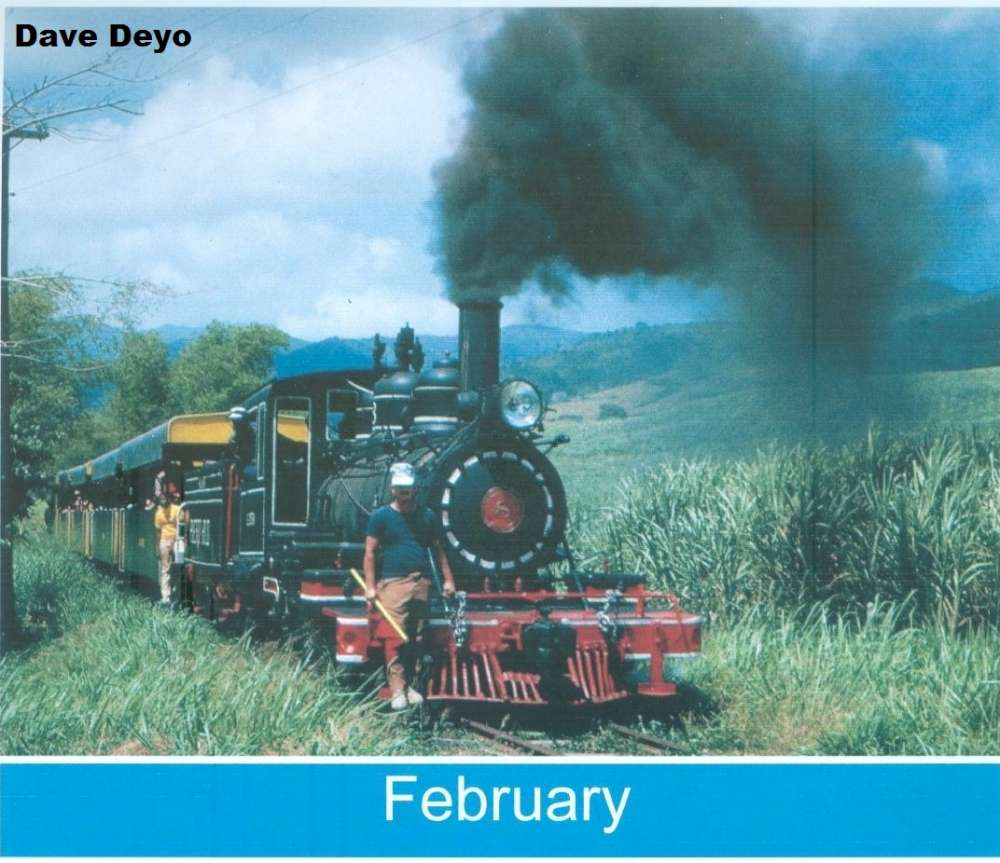 Feb – Ferrocarril Histórico Baldwin 2-8-0 "Luisa" brings a train back northbound to the station.  The tourist railroad ran on the Paraiso Branch of the Autoridad de Tierra's former Fajardo Development Co. Railroad.  (1973)
—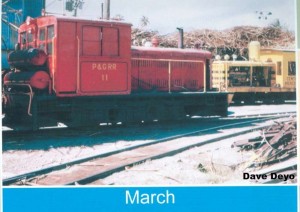 March: Ponce & Guayama Plymouth 0-6-0 #11 meets Central Mercedita Baldwin 0-4-0 #11 at the Ponce Mill (Central Mercedita).  (1967)
—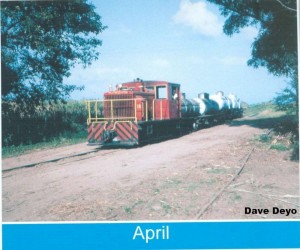 April:  P&G Plymouth 0-6-0 #18 heads east just a few hundred feet from the site of the former Central Machete, as it takes empty tank cars to Central Lafayette to swap for loaded cars filled with molasses.  (1972)
—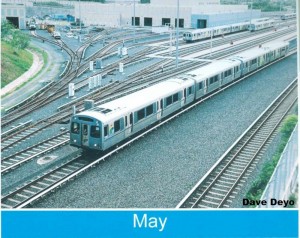 May:  A Tren Urbano commuter train passes the railroad's shops and yards at Martín Nadal in route to Sagrado Corazón in Santurce.  (2007)
—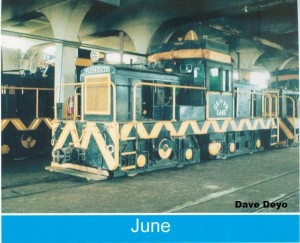 June:  Originally purchased by the Fajardo Development Co., Autoridad de Tierras, ATdePR #E445 represents one of six heaviest, 50 tons, diesel powered locomotives to operate in Puerto Rico.  (1979)
—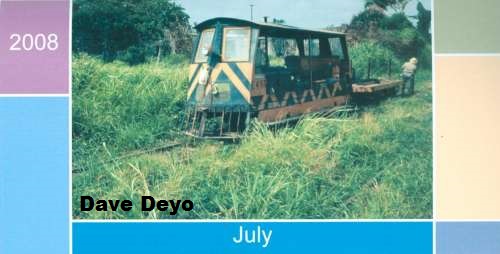 July:  #E495 was one of five motor cars (carros de brigada) built by Central Fajardo's shops from former locomotives used on portable and fixed tracks at various farms (colonias) of the former Fajardo Sugar Growers Assn. Track crew working on railroad ties on the Duque branch near Naguabo.  (1972)
—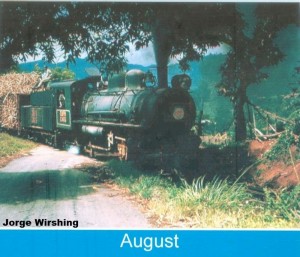 August:  Puerto Rico's larges, by weight, and most powerful steam locomotive is shown here working under C. Brewer PR near Peña Pobre on ex-Eastern Sugar Associate's track.  Dave Deyo Collection, photo taken by Jorge Wirshing.   (1961)
—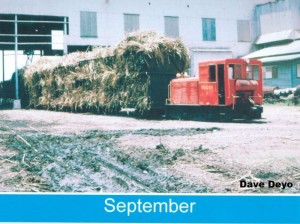 September: P&G 4-wheel Plymouth #1 (ex Central Machete #1) works the last harvest ground by Central Cortada.  (1970)
—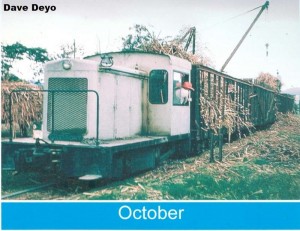 Oct: Central Eureka's 4-wheel Davenport switches cars near the mill, to be moved into the millsite for night grinding.  (1969)
—
Nov: Its the last year of operation for Central Igualdad's small 4 wheel Davenprot, seen here pushing a long string of cars into the mill. In the final years cars were loaded from trucks nearby and moved to the grinding area on the night shifts.  (1969)
—
Dec: Its a crew change for Central Mercedita's General Electric 45 ton locomotive #12.  (1971)
—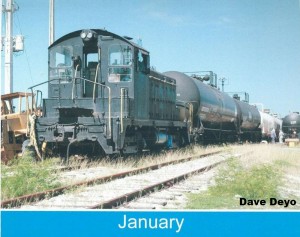 Jan 2009: Chemex, formerly Pharmachem, General Motors Electro Motive Division Model SW-1 #20, pulls a string of loaded tank cars of chemicals off of a barge anchord at the port of Ponce. The barge originates in Mobile, Alabama.  This is currently the only freight railroad in Puerto Rico and like the Tren Urbano it runs on standard guage track, 4'8 1/2ïnch.  Most of the other railroads on this calendar were running on meter guage track, 39 3/8 inch, the standard for the majority of Puerto Rico's railroads.  (2007)
—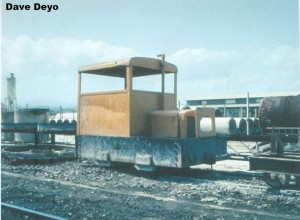 Lock Join Pipe's tiny Brookville gas-mechanical locomotive rest at the site of its Carolina plant.  (1975)
—
Unless otherwise noted, all photos were taken by David D. Deyo and are copyrighted.