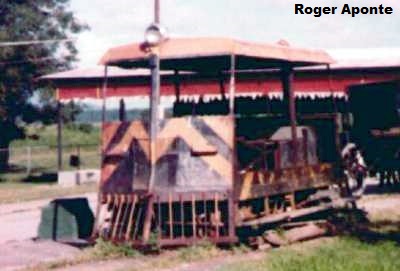 Vehículo / vagoneta / carro de motor usado para llevar trabajadores y equipo para el mantenimiento e inspección de vías y otras labores.  Algunos son livianos y se remueven de la vía como una carretilla.   Foto fue tomada en el parque de diversión Diversilandia de Humacao, en los terrenos de lo que fue la Central Pasto Viejo.
These cars were used for the transport of maintenance and inspection crews.  Some of these cars were light enough to be taken off the tracks.  Photo was taken at Diversilandia, an amusement park in Humacao which was located on the premises of Central Pasto Viejo (sugar mill).
—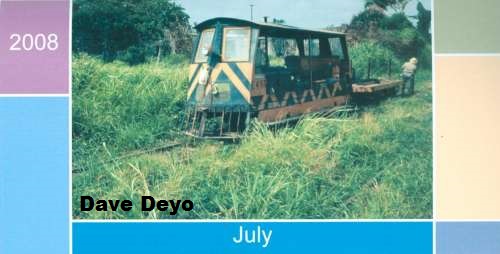 #E495 was one of five cars built by Central Fajardo's from former locomotives used on portable and fixed tracks of various farms of the former Fajardo Sugar Growers Association.  It is seen here on the El Duque branch near Naguabo, where a track crew is working on the ties.
#E495 es un carro de brigada reconstruido, por los talleres de la Central Fajardo, de locomotoras que antes eran usadas en las colonias de la antigua Fajardo Sugar Growers Association.  La foto fue tomada en el ramal El Duque cerca de Naguabo donde una brigada está trabajando con traviesas.
Deyo, Dave. 2008 Thirteen Month Calendar of the Railroads of Puerto Rico. Print.
—
Los siguientes vehículos originalmente pertenecían a la Ponce & Guayama Railroad / Central Aguirre.
The following vehicles originally belonged to the Ponce & Guayama Railroad / Central Aguirre.
Fotos / Photos:  Roger Aponte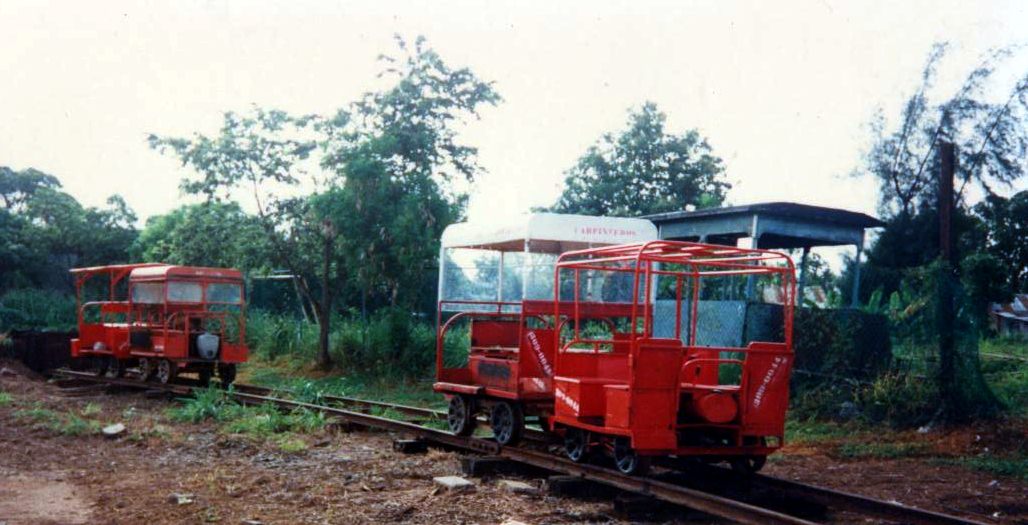 Tren del Sur, Arroyo
—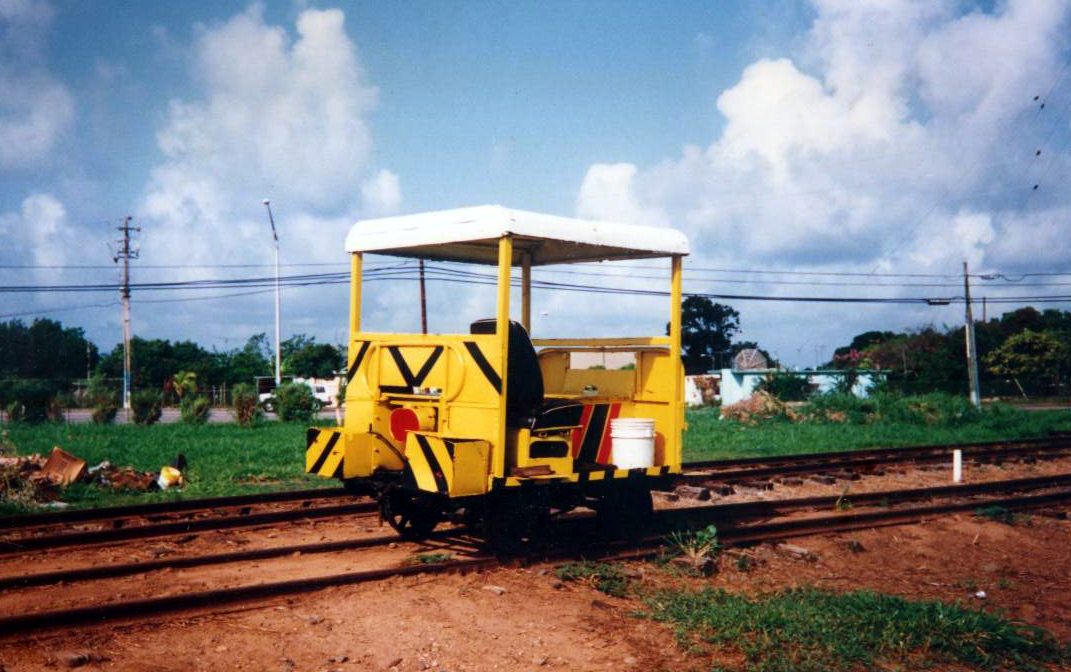 Tren del Sur, Arroyo
—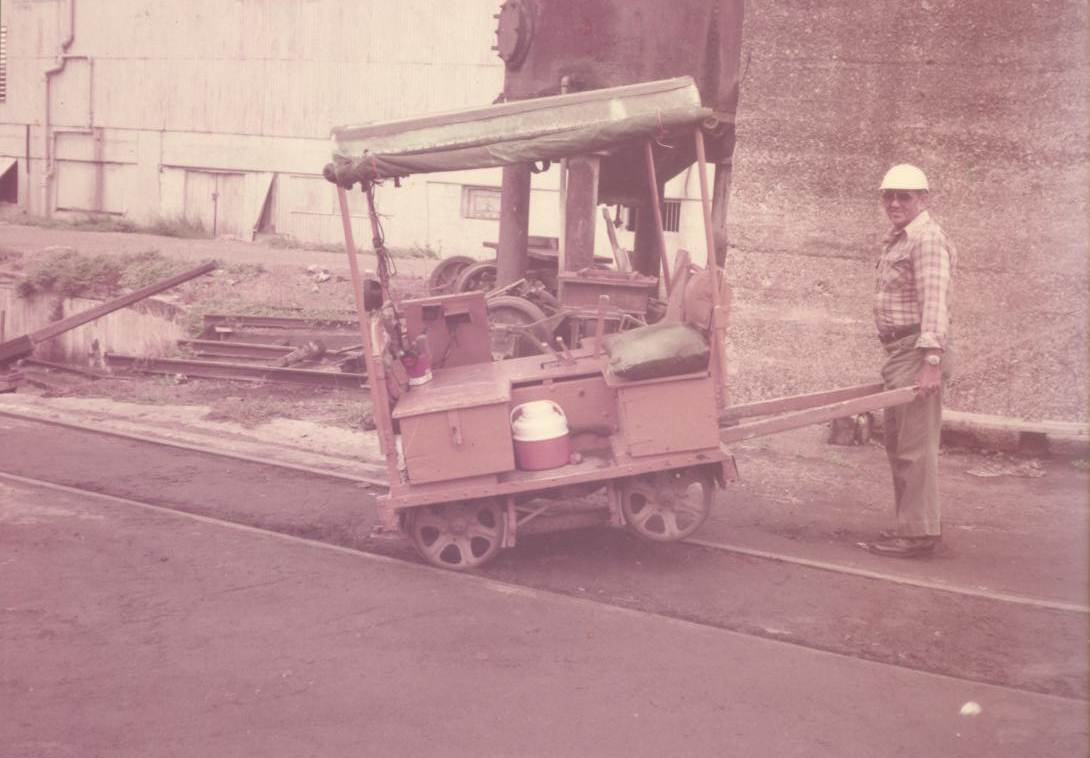 Ponce & Guayama Railroad / Central Aguirre
—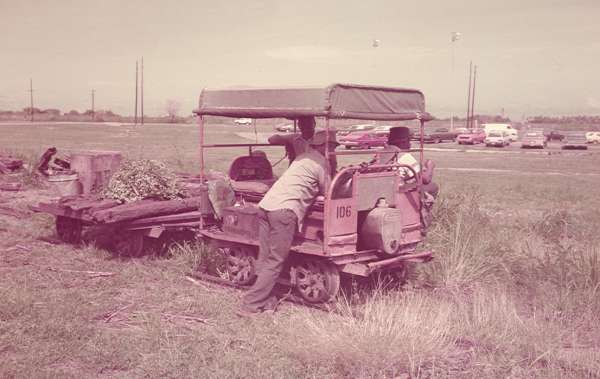 Ponce & Guayama Railroad / Central Aguirre
—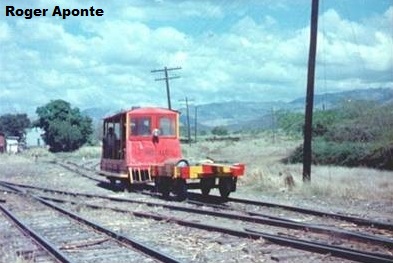 Ponce & Guayama Railroad / Central Aguirre