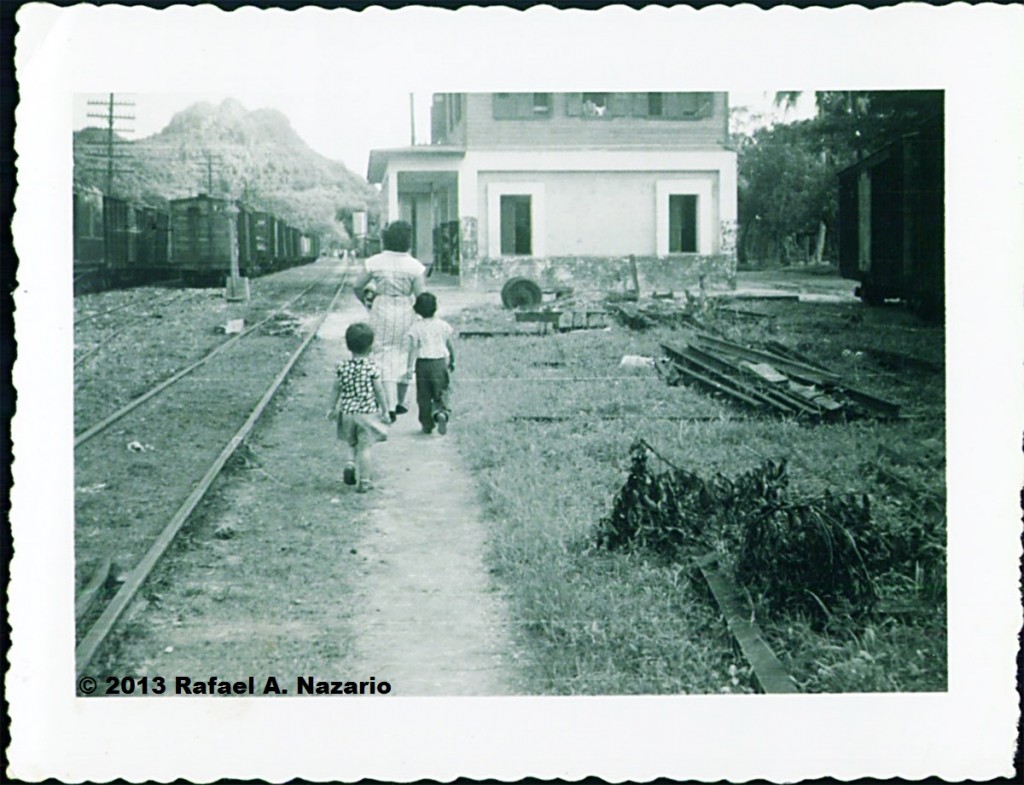 Photographer / Fotografo:  Rafael Nazario (Senior)
—
Courtesy USGS
San Juan – Carolina and/y  San Juan – Bayamón – Toa Baja
—
Rafael A Nazario, among other things, worked as a chef, musician and composer. He was born in Santurce, Puerto Rico.  Rafael remembers the station of Bayamón since his grandparents lived on its second floor.  Currently, he mainly composes and teaches piano.  He lives in Sydney, Australia.
Rafael A Nazario, entre otras cosas, trabajó como chef, músico y compositor.  Nació en Santurce, Puerto Rico.  Rafael recuerda la estación de Bayamón.  Sus abuelos vivían en el segundo piso.  Actualmente, se dedica a componer y enseña piano.  Vive en Sydney, Australia.
—
See / Ver:  Rafael Nazario
http://en.wikipedia.org/wiki/Rafael_Nazario
—
Rafael A Nazario to Roger (Email, 11 de agosot de 2013)
Saludos desde Australia, Roger,
…En esta foto se ve la estación del lado de las vías (detalle obvio, claro).  Hacia la derecha  era un tramo de callejón (de tierra ) con acceso a la carretera principal de Bayamon a Cataño.
El segundo piso (apenas visible) era el apartamento donde vivían mis abuelos.
La comparto con usted  por aquello de posible interés antropológico…
Saludos cordiales,
Rafael
Raphael A. Nazario