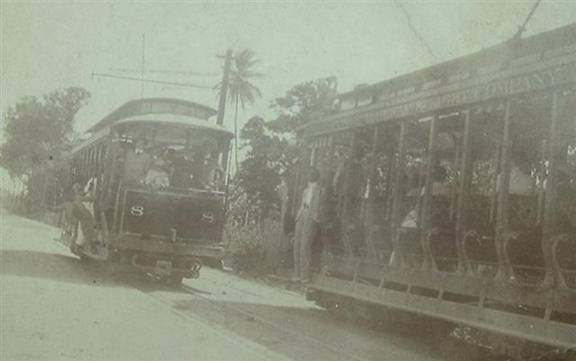 Colección Archivo Histórico de Ponce
Ponce Electric Trolley Track Plan, First Phase / Plano de vías del trolley de Ponce, primera fase (AGPR, Obras Públicas, Ferrocarries, Caja 161, leg. 98 (Archivo Histórico de Puerto Rico)
Ponce Electric Trolley Track Plan, second phase / Plano de vías del trolley de Ponce, segunda fase
El 27 de febrero de 1901, el Consejo Ejecutivo de Puerto Rico aprobó una franquicia autorizando al Sr. W.S.H. Lothrop para construir y operar un tranvía electrico en Ponce.  El tranvía se inaguró el 28 de abril de 1902 y terminó de operar en diciembre del 1927
On February 27, 1901, the Executive Council of Puerto Rico approved a franchise authorizing Mr. W.S.H. Lothrop to construct and operate an electric trolley in Ponce.  Operations started on April 28, 1902 and ended in December 1927.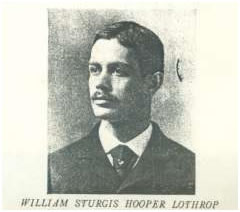 Pages 168 – 169, Record of the Class, Class of 1890 Report VI, Harvard University Library, Cambridge, Massachusetts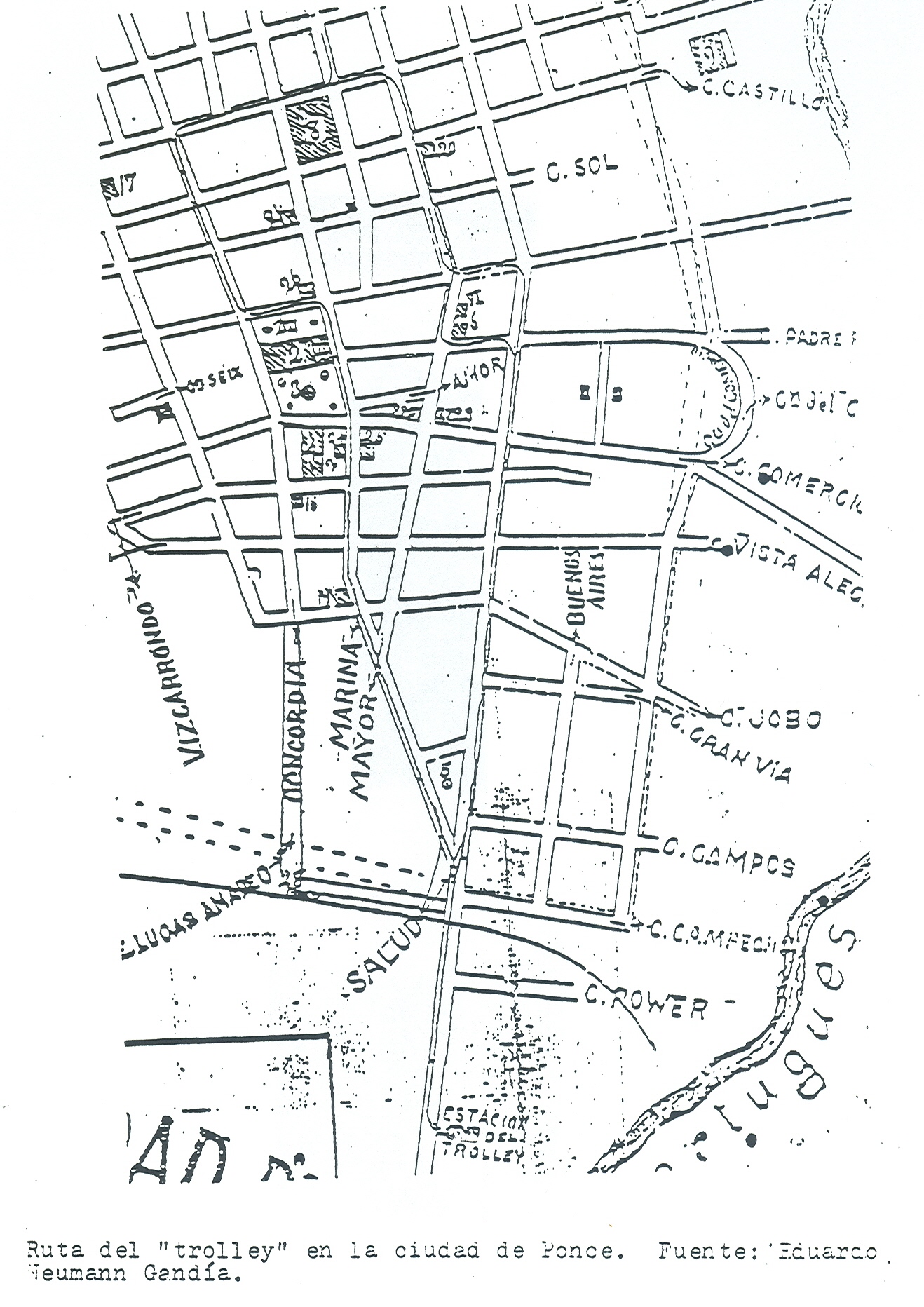 Neumann Gandía, Eduardo.  Verdadera y auténtica historia de la ciudad de Ponce, San Juan, P.R.,  1913
Trolley Franchise / Franquicia del Tranvía Eléctrico
Compare franquicia con el mapa de Neumann y Lothrop.
Compare the franchise and the trolley maps.
Tranvía de vapor de Ponce / Ponce Steam Tram
Ponce Steam Tram Passenger Car
Vagón de pasajeros del tranvía de vapor de Ponce