En Puerto Rico se llegaron a usar tokens y boletos en vez de dinero para el pago de pasajes.  A continuación incluyo algunos ejemplos.
In Puerto Rico some tokens and tickets were use instead of the regular coins for the payment of fares.  I include some examples.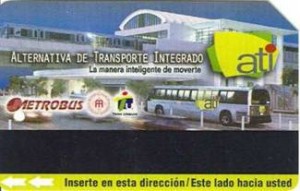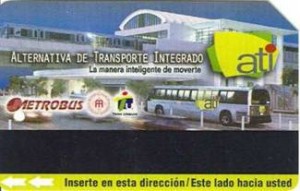 Tren Urbano (San Juan's modern electric train)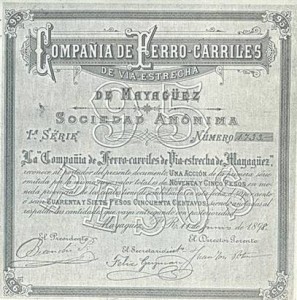 Photo copy of Añasco – Alto Sano Railroad stock.  Añasco – Alto Sano Railroad acción (fotocopia)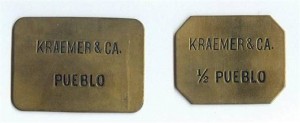 Mayagüez Tram / Tranvía de Mayagüez


Porto Rico Railway and Light Co. (San Juan trolley)
New York token included for comparison.  Token de los trenes de Nueva York se incluye para comparar (Diámetro – 5/8 in)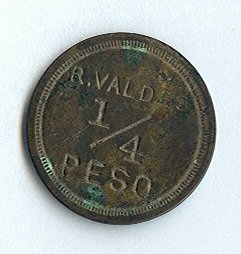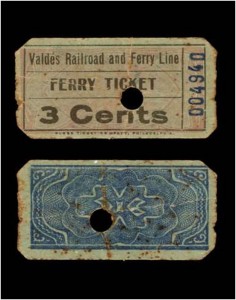 Línea Férrea del Oeste, Bayamón to Cataño
Ferrocarril de Bayamón a Cataño
Colección Ricardo Medina
Incluyo fotos de algunas monedas de Estados Unidos que circulaban a finales y principios de los siglos 19 y 20 pero que actualmente no circulan.  Estas se usaban para el pago de pasajes en los ferrocarriles y todo lo demás.  Yo nunca ví el chavito indio en circulación (nací en el 1950) pero mis padres sí.  Incluyo monedas actuales para comparación.
I include photos of some coins of the United States which circulated during the late 1880's and early 1900's.  These were some of the coins used for the payment of fares.  As an example, I never saw the Indian head penny in circulation (I was born in 1950), but my parents did.  I include actual coins for comparison.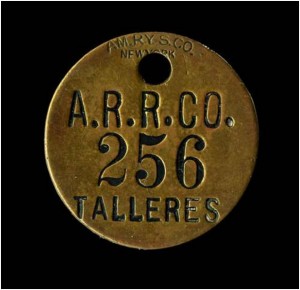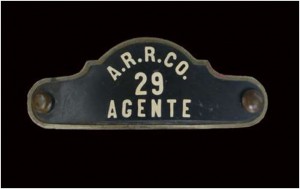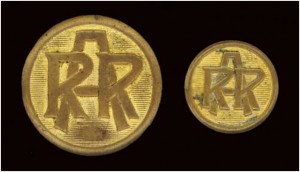 Worker tags and other of the American Railroad / Placas, chapas, y otros de empleados de la American Railroad. Colección Ricando Medina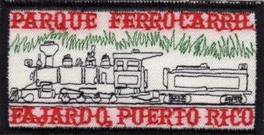 Fajardo tourist train Patch
Parcho tren de turismo de Fajardo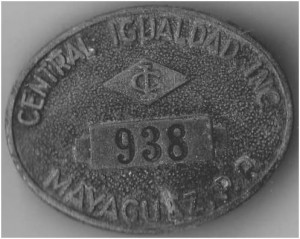 Central Igualdad worker tag / Placa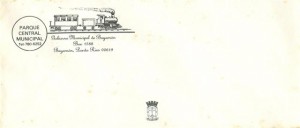 Baymón tourist train stationary
Sobre tren de turismo de Bayamón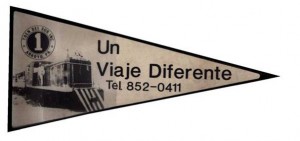 Tren del Sur, Arroyo – banner / banderín
© 2009 Roger W. Aponte