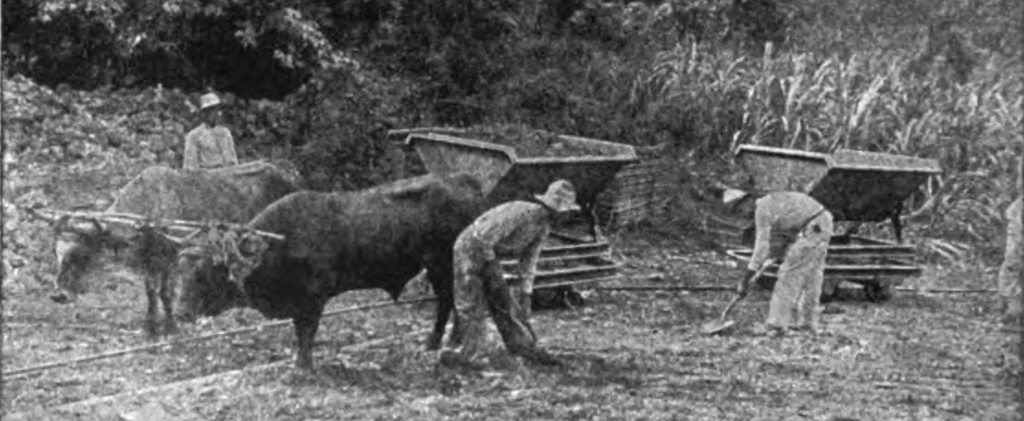 Ferrocarril industrial de sangre usado en la construcción de caminos.
Los vagones tipo volquete (dump truck / skip) y vías portátiles son de Orenstein-Arthur Koppel Co.
Dump cars being used in road construction and pulled by oxen.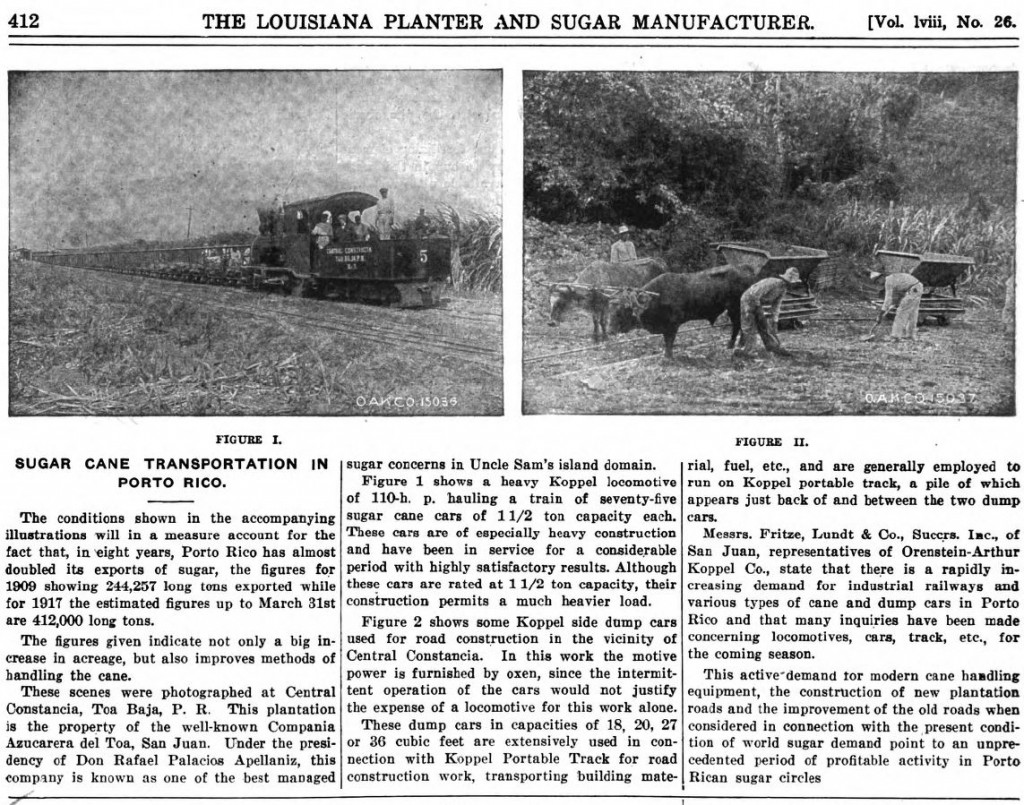 "Sugar Cane Transportation in Porto Rico." The Louisiana Planter and Sugar Manufacturer 58.26 (1917): 412.  HathiTrust Digital Library. Web. 22 Dec. 2014.  Public Domain.  <http://babel.hathitrust.org/cgi/pt?id=mdp.39015080102935;view=1up;seq=416>.  Digitized by Google / Original from Cornell University.
—
Ver Fábrica Ladrillos y Cal Manuel Díaz Caneja (PRHBDS Colección: Aníbal Sepúlveda Rivera, Alberto del Toro, Fideicomiso de Conservación de Puerto Rico) para una foto con vagones volquete (dump truck / skip).
The above page has a photo of dump trucks / skips.