La Base Ramey estaba localizada en el pueblo de Aguadilla.
Ramey Air Force Base was located in the town of Aguadilla.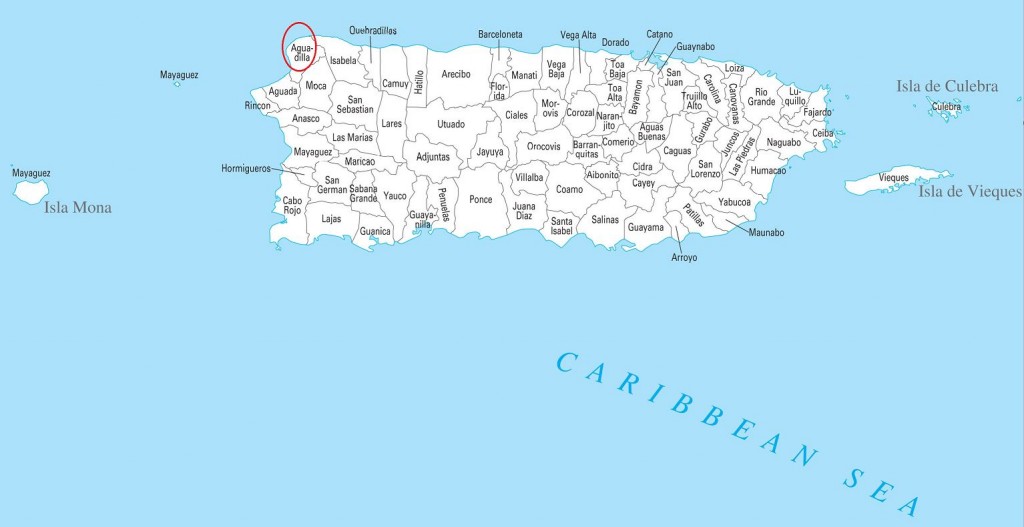 Source / Fuente: National Atlas of the United States,  http://nationalatlas.gov .  Last
modified:  Thursday, 27-Jan-2011 17:18:20 CST.
—
La base tenía una conexión con la American Railroad.
The base had a connection with the American Railroad.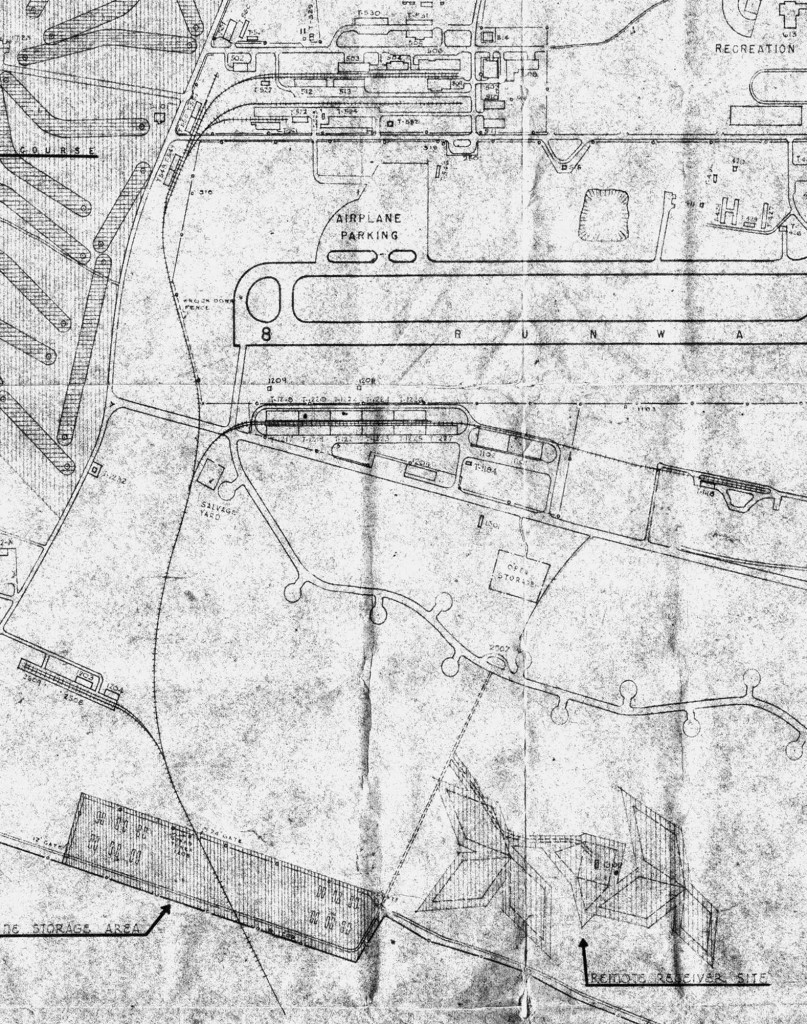 Ramey Air Force Base Track Plan (Plano de vías).  Date on photo – 12 Aug 1951.   Ramey AFB Museum.
—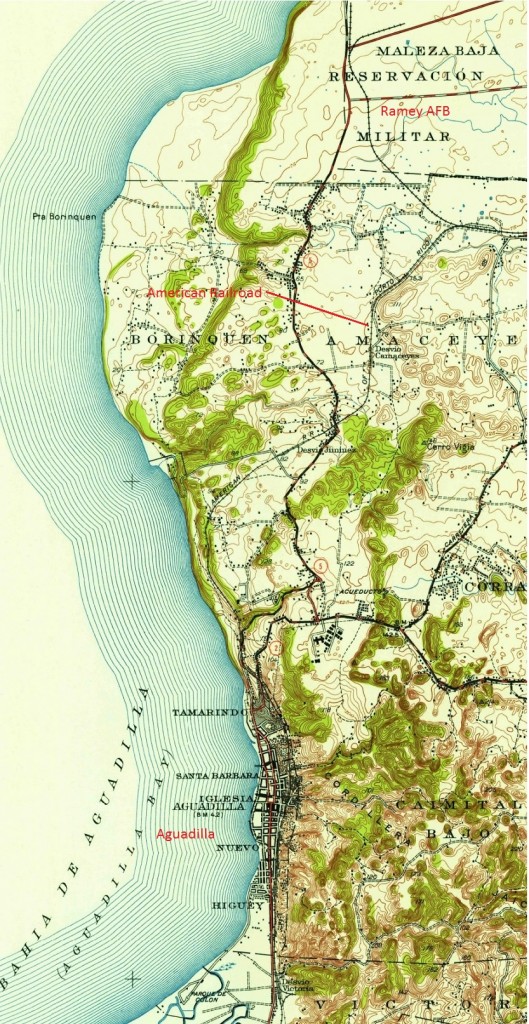 U.S. Geological Survey.  Aguadilla [map], Puerto Rico.  1942.
—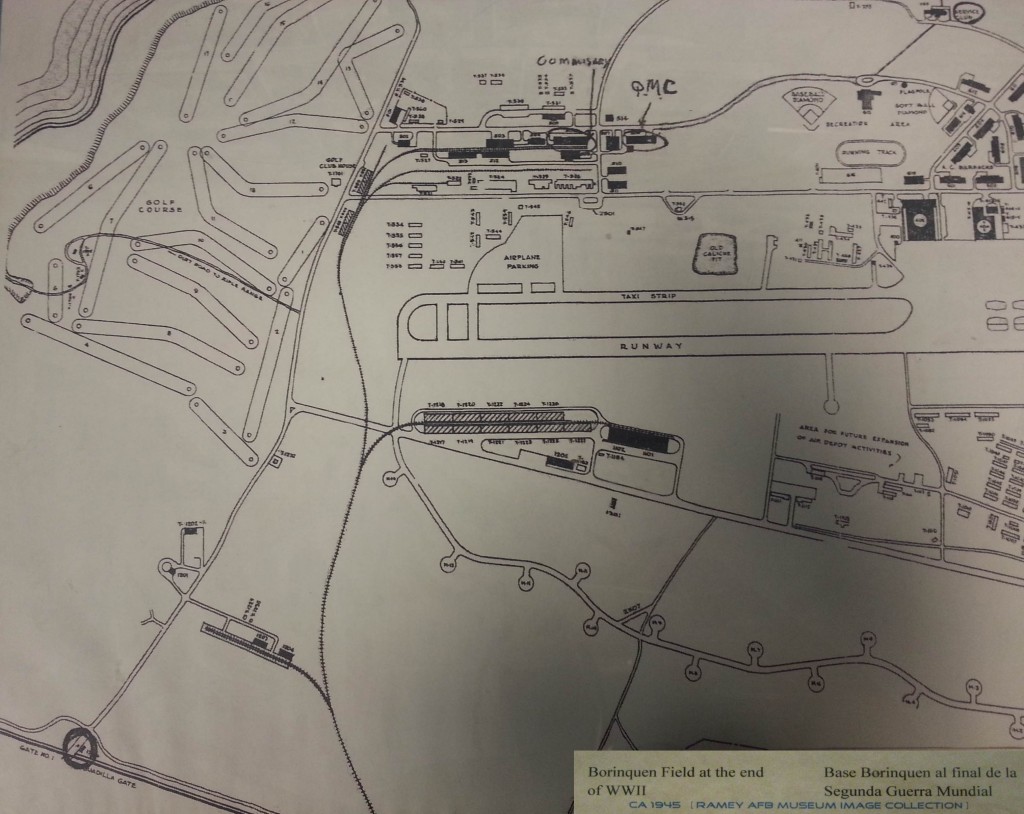 Ramey AFB Museum
—
See / Ver:
RAMEY AFB MUSEUM IMAGE COLLECTION
—
Gracias a Ricardo Busquets, Director Ejecutivo del Borinquen Field / Ramey AFB Museum, por el uso de las fotos del museo.  Para más información, favor de comunicarse a las siguientes direcciones y teléfono:
Thanks to Ricardo Busquets, Executive Director of the Borinquen Field / Ramey AFB Museum, for the use of the museum photo collection.  For more information, call or write to the addresses or telephone: