Añasco – Alto Sano Railroad.  Añasco y San Sebastian.
Gauge / Trocha (ancho de vía):  24″.
Compañía De Ferro-Carriles De Vía Estrecha de Mayagüez
Bianchi Railroad
Operación entre los pueblos de Añasco y San Sebastian. Posiblemente existieron dos compañías que operaron en diferentes épocas.  Se llegó a conocer como el Bianchi
Railroad y dio servicio a la Central Pagán. Los números se refieren al ancho de vía o trocha.  Esto se conoce en inglés como "gauge".
Operation was between the towns of Añasco and San Sebastian.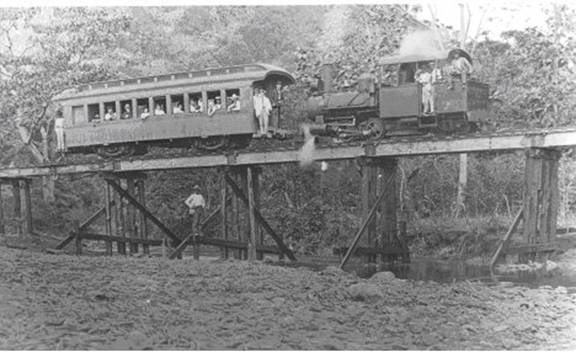 Foto Coleccion Ricardo Medina
—
Map Railroads in Operation, 1916 / Mapa ferrocarriles en operación, 1916  (Data /Datos)
Ferrocarriles en operación, 1916
—

—