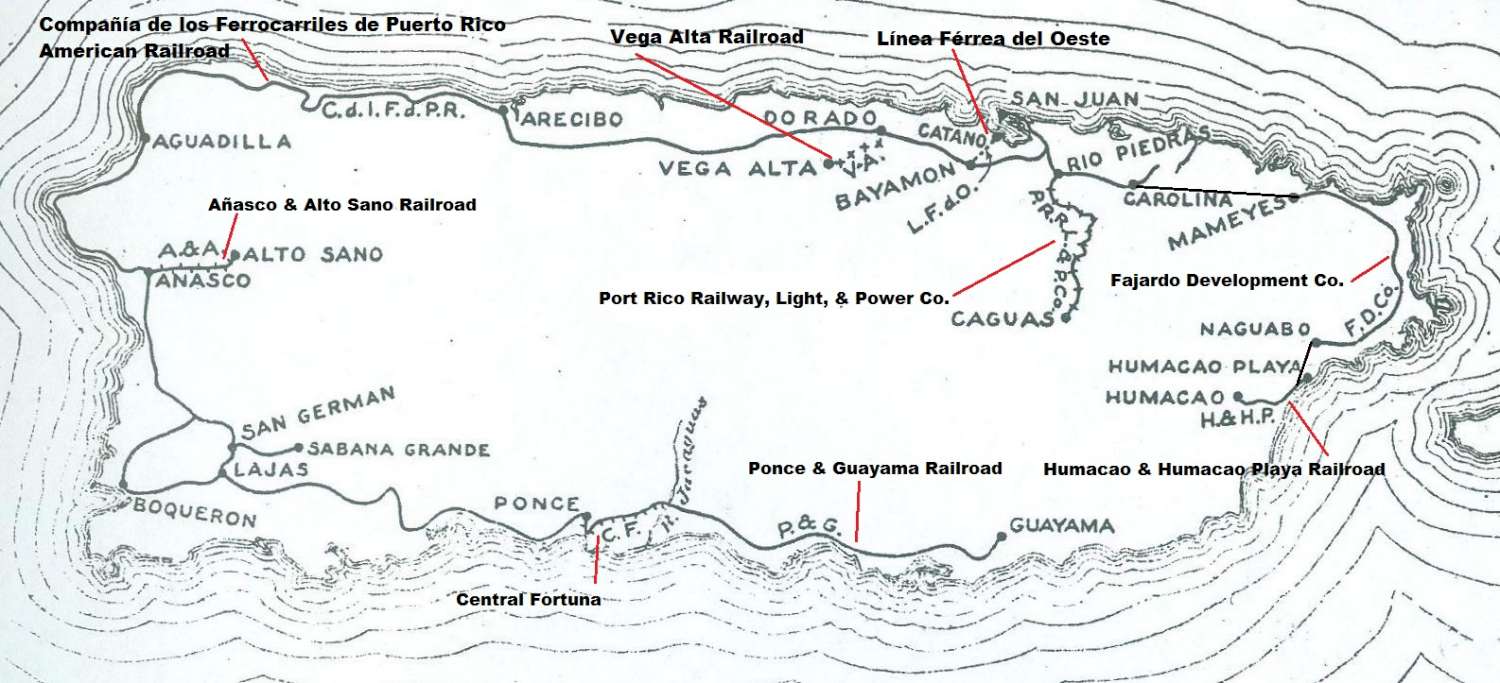 Eventualmente, se unieron los tramos desde Carolina a Humacao.  / Eventually, Carolina was united to Humacao.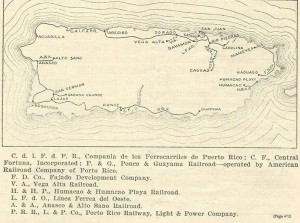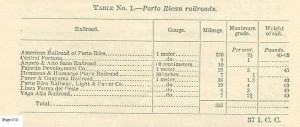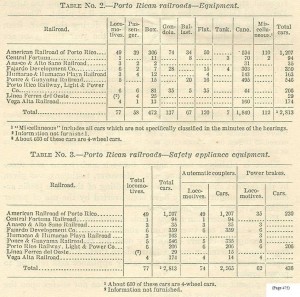 Source / Fuente:  Interstate Commerce Commission. No. 5701. In the matter of safety appliances of equipment in railroads of Porto Rico. Washington: Government printing office: 1916
Not all the railroads are on the map.  For  instance, sugar cane railroads and the trolley lines of Ponce and Mayagüez are missing.
El mapa no incluye todos los ferrocarriles.  Por ejemplo, los ferrocarriles de caña y los tranvías de Ponce y Mayagüez no están.
© 2009 Roger W. Aponte