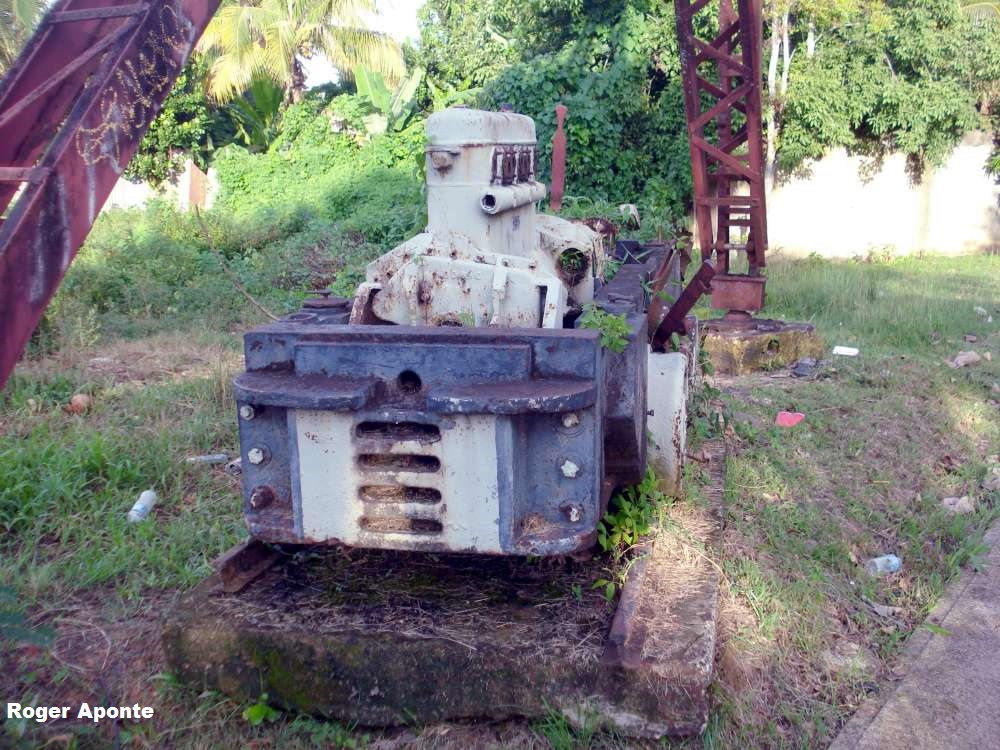 Localización / Location:  Calle Luis Muñoz Marín, Añasco
Coordenadas:  18.284799, -67.143138
Me dijeron que la locomotora (remanente) operó en la Central Igualdad.  Desconozco el modelo de la misma.  Ancho de vía es métrico.   ¿Alguien puede ayudar?
I was told that this engine (remnant) operated at the Igualdad sugar mill.  I would appreciate any help in identifying this engine.  Gauge: Meter.
Gracias a Efraín Martell de Mayagüez por su ayuda.