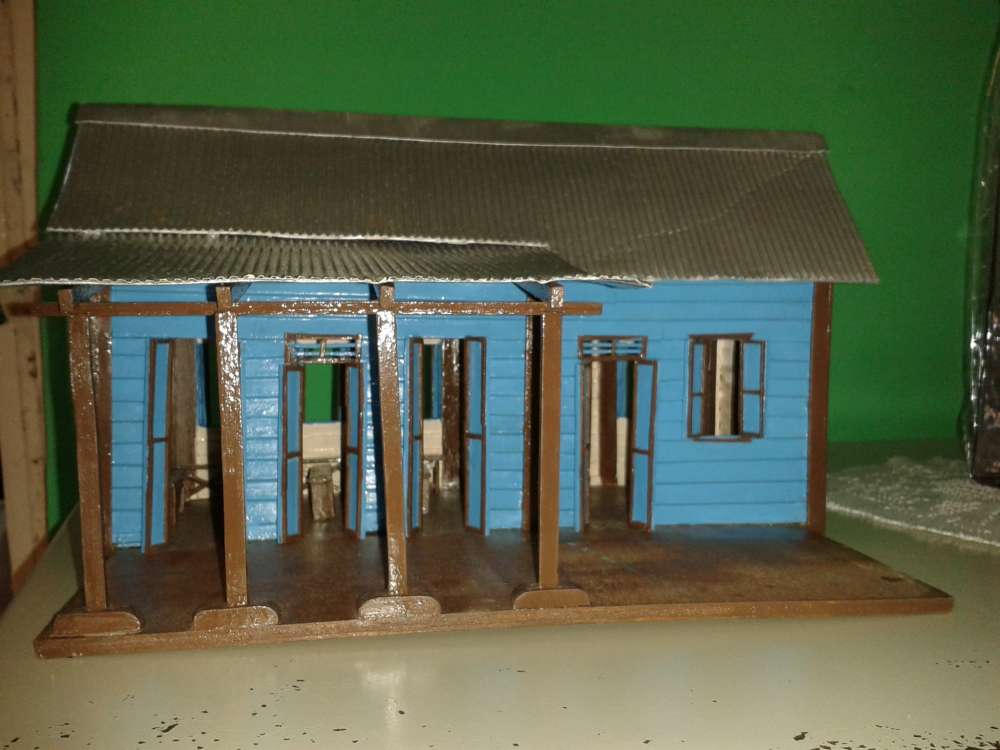 Modelo – Estación de Lajas, Pueblo por Belkys Lugo
—
Estación de Isabela / Isabela Station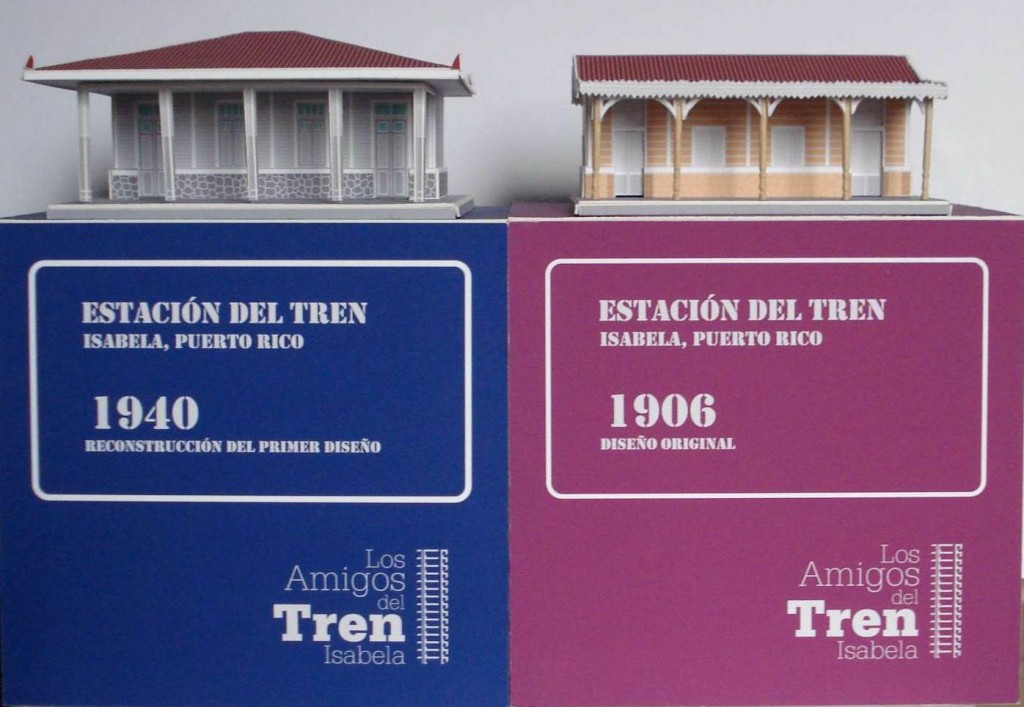 Modelos construído por el Arquitecto Julio González
Models built by Julio González, Architect
Colección Victor Díaz, fundador – Los Amigos del Tren Isabela
—
Ponce Station / Estación de Ponce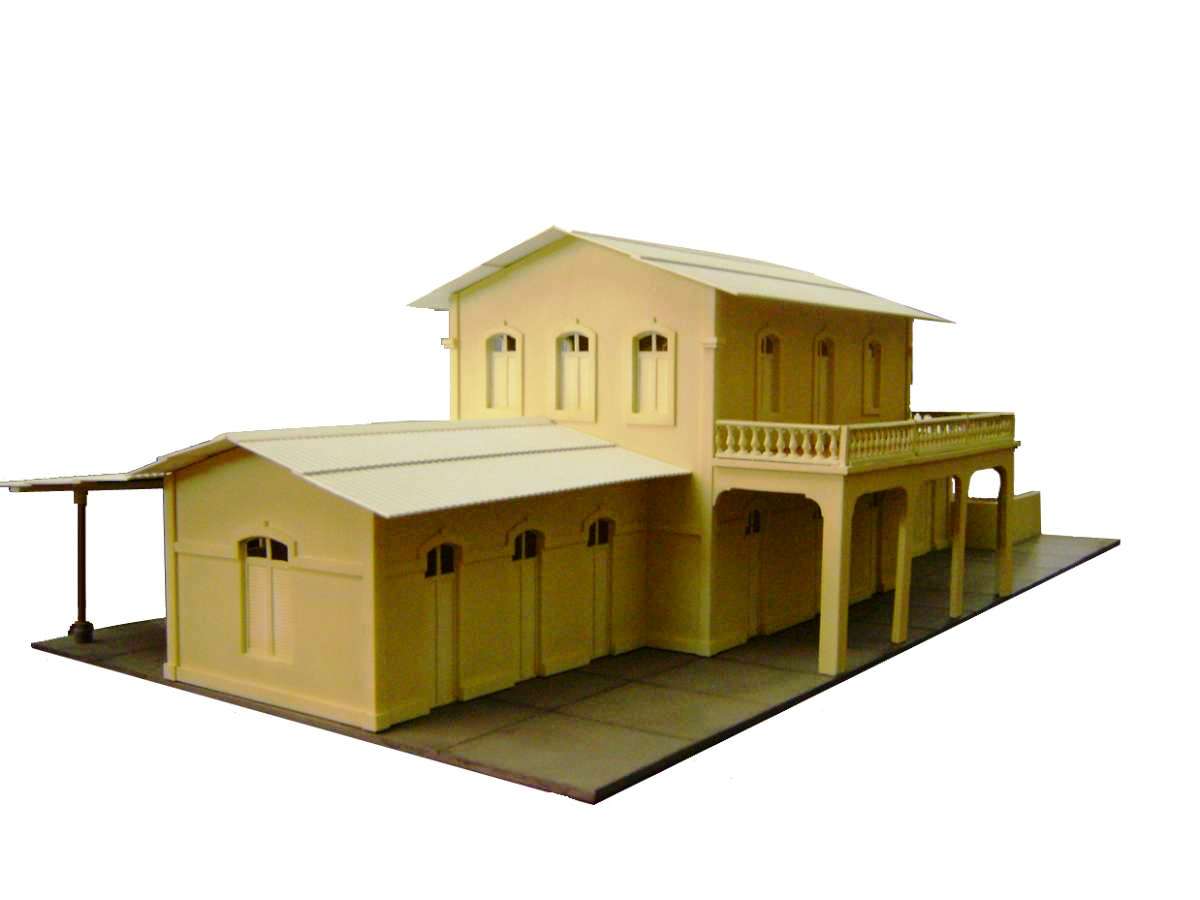 Model Ponce Station, 1:87 / Modelo Estación de Ponce, 1:87
Arquitecto Ariel Santiago

—
Mike South's Model of a Bagnall locomotive
Modelo de locomotora Bagnall por Mike South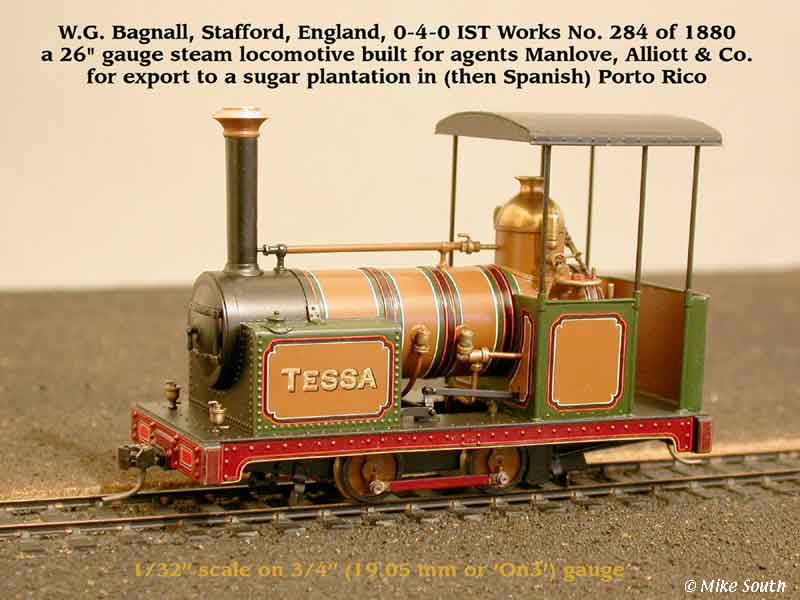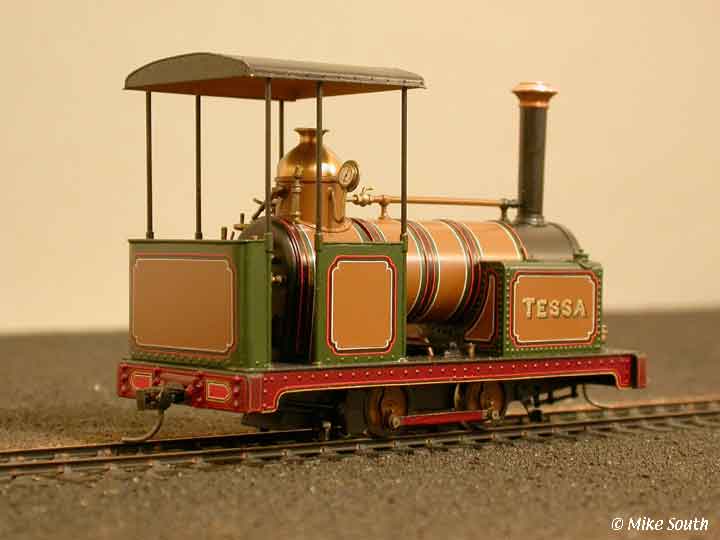 Source / Fuente:http://www.zelmeroz.com/canesig/index.htmlCaneSig – The Sugar Cane Railway (Tramline) Modelling Special Interest GroupSite / Content copyright by A C Lynn Zelmer or as indicated
CanseSig Home page – Mike South's 1:32 scale Fowler-type (Hawaii) and Bagnall (1, 2) (Puerto Rico) locomotives.  http://www.zelmeroz.com/canesig/members/members.htm
—
 Model of the Mayagüez tram station
Modelo de la estación del tranvía de Mayagüez
Arquitecto Manuel Durán
Model Ponce Station, 1:87
Modelo Estación de Ponce, 1:87
Arquitecto Ariel Santiago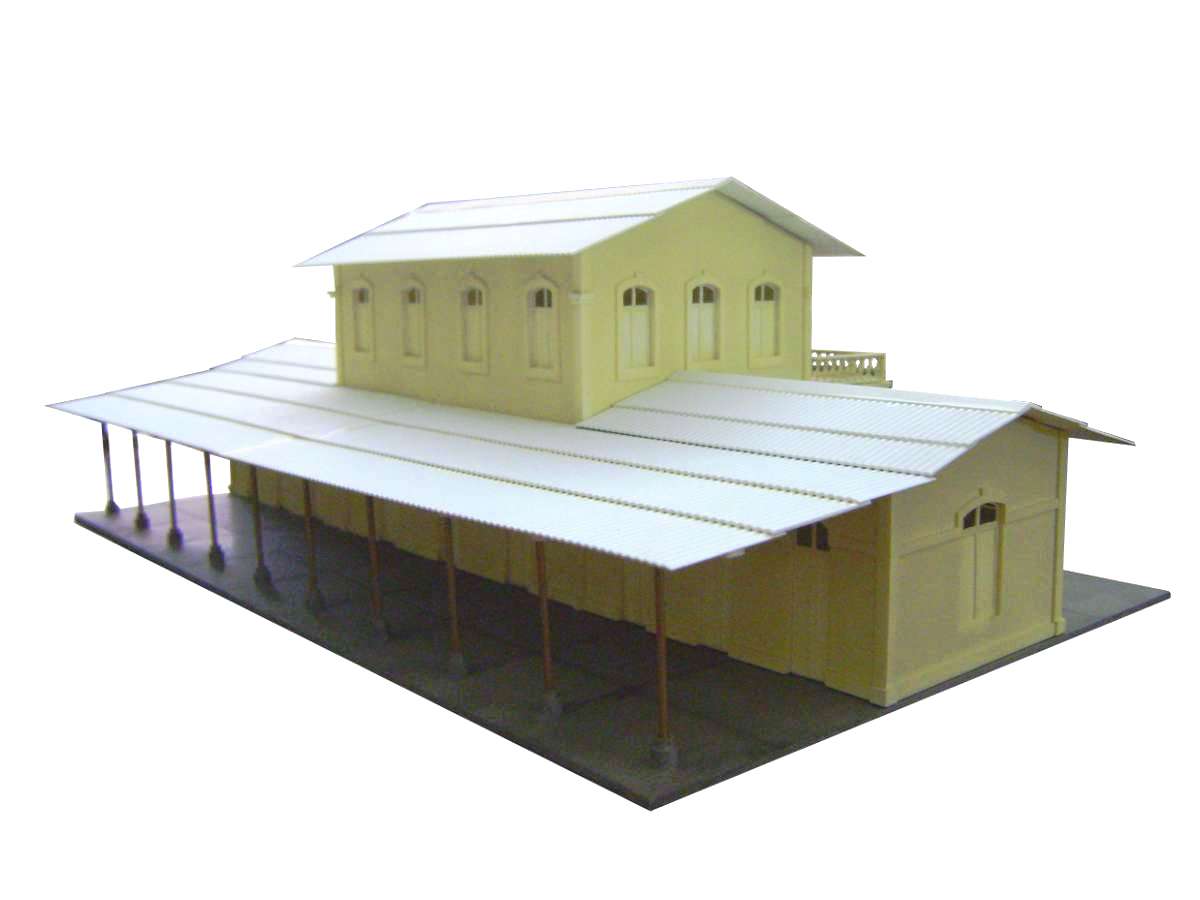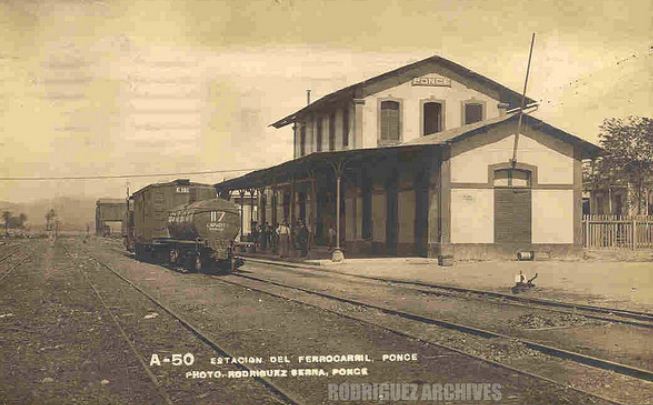 RODRIGUEZ ARCHIVES (JOSE LUIS AND JOSE ALFREDO RODRIGUEZ) , http://www.archivofotograficodepuertorico.com/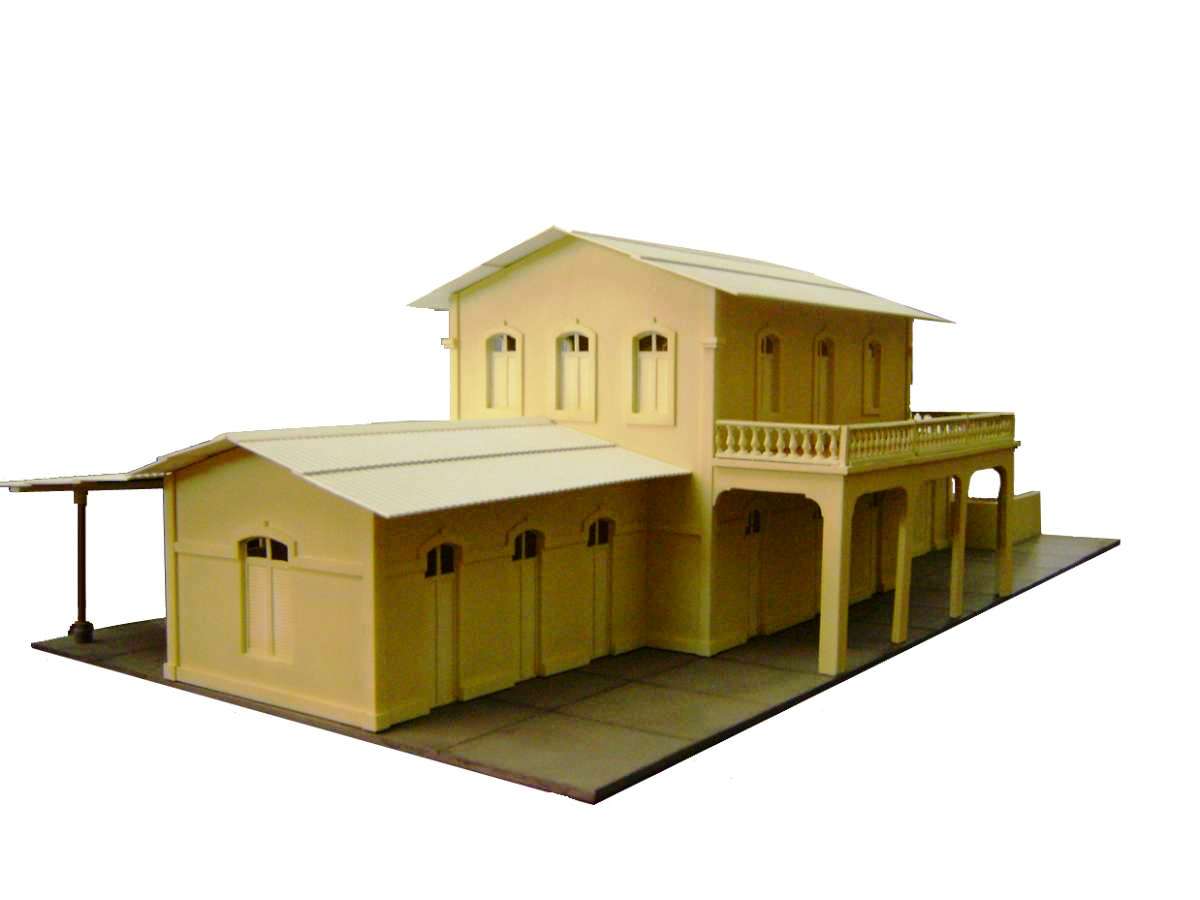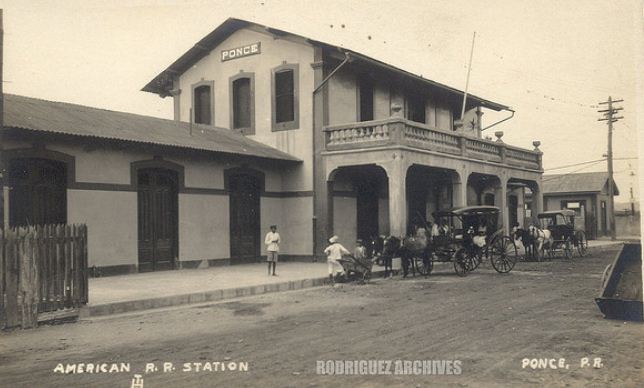 RODRIGUEZ ARCHIVES (JOSE LUIS AND JOSE ALFREDO RODRIGUEZ) , http://www.archivofotograficodepuertorico.com/
 —
Central Mercedita Core Sampler and Weighing Station, Ponce
Torre de Muestra y Romana, Central Mercedita, Ponce
Melvin Santiago
Sugar cane was delivered to the mill in trucks, carts, and by train.  All vehicles had to be weighed in order to know how much cane they carried.  Vehicle weight was already known before the harvest started.  A sample of the cane was taken at the core sampler tower or by the tractor in the picture, by inserting a hollow tube into the cane and extracting a sample.  This sample was analyzed to determine the quality of sugar in the sugar cane.
La caña era transportada a la central en camiones, carretones, o por ferrocarril.  Todo tipo de transporte era pesado para conocer la cantidad de caña que llevaba.  El peso de los vehículos de transporte era conocido previo a la zafra.  Una muestra de la caña era tomada bajo la torre de muestra o por el tractor en la foto, insertando un tubo hueco en la caña.  La muestra era analizada para determinar la calidad de la azúcar en la caña.
Melvin Santiago is from Ponce.  He is modelling in HO scale (1:87).  He recently formed a Model Railroad club.  Meetings are the first Sunday of each month at El Meson Sandwiches, Route 2, El Tuque, Ponce.  His email:  melvin santiago<melvinmaria1@hotmail.com> .
Melvin Santiago es de Ponce.  Sus modelos son de escala HO (1:87)en.  Recientemente formó un club de Modelos de Ferrocarriles.  Las reuniones son el primer domingo de cada mes en El Mesón Sandwiches, Carretera  #2, El tuque, Ponce.  Su email:   melvin santiago<melvinmaria1@hotmail.com> .
—
Sugar cane derrick and Ponce passenger station, scale 1:87
Grúa de caña y la estación de Ponce, escala 1:87
Arquitecto Ariel Santiago, Bayamón, PR

© 2009 Roger W. Aponte