Bienvenido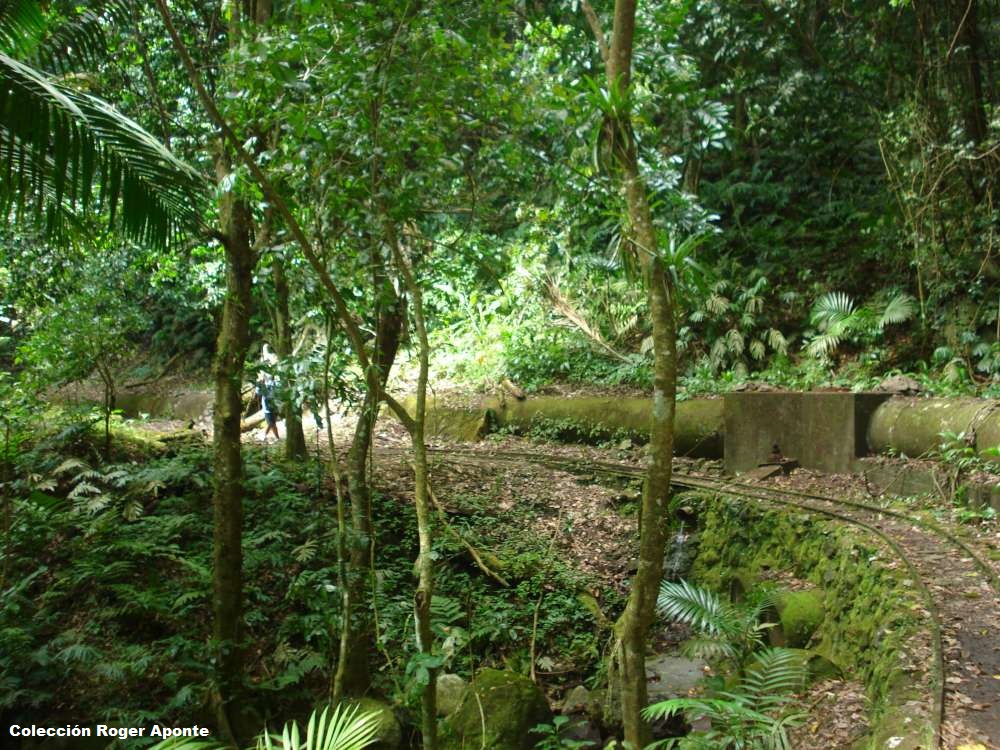 Ferrocarril en El Yunque / Railroad in El Yunque
Les presento algunos temas sobre los ferrocarriles de Puerto Rico.  El énfasis será el identificar los ferrocarriles que existieron (existen) en la Isla.  Tenemos una rica historia ferroviaria de más de 120 años.  Estudiantes encontrarán que hay recursos para tesis, proyectos e informes sobre ferrocarriles, centrales y haciendas azucareras de Puerto Rico.
Si tienes sugerencias, correcciones que se tienen que hacer, etc., por favor escríbeme.  Espero que esta página sea de su agrado.
Esta página es para propósitos educativos solamente.
———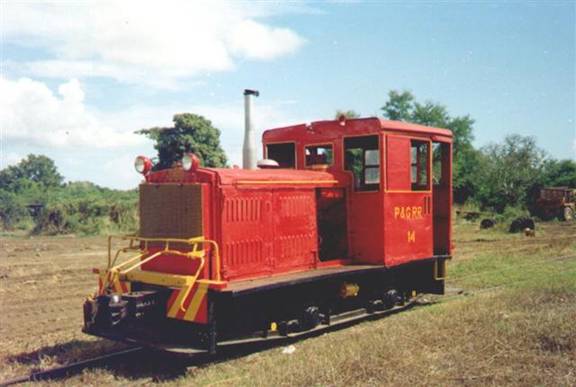 Locomotora Plymouth, 15 – 20 toneladas, Modelo JCD, Central Aguirre.   P&GRR – Ponce and Guayama Railroad.
—
Welcome
I present some topics on the railroads of Puerto Rico. Emphasis will be in identifying the railroads that existed (exist) on the Island. We have a rich railroad history of over 120 years.  Students will see that there are resources for thesis, projects, and reports on railroads and sugar mills of Puerto Rico. 
If you have suggestions, corrections to be made, etc., please write to me.  I hope you enjoy this web page.
This page is for educational purposes only.