La Hacienda Monserrate de Manatí pasó a ser una central.
Hacienda Monserrate of Manatí became a modern sugar mill.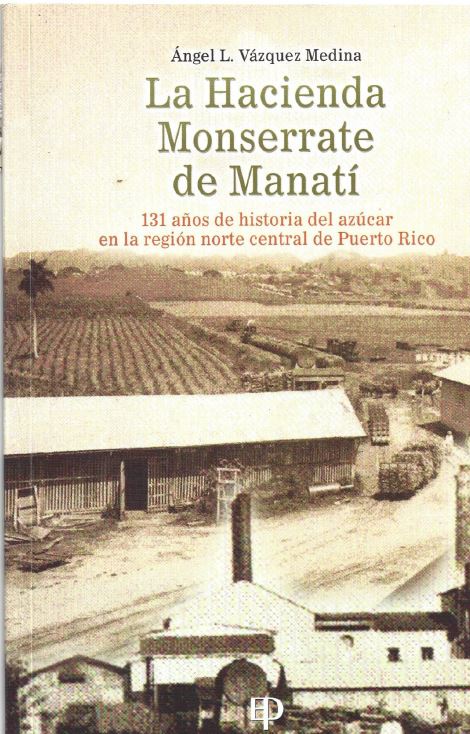 Vázquez, Medina A. L. La Hacienda Monserrate De Manatí: 131 Años De Historia Del Azúcar De Cañas En La Región Norte Central De Puerto Rico. San Juan: Ediciones Puerto, 2009. Print.
Este libro se puede obtener directamente del autor por $15. Este precio incluye el costo del envío. Ordenar a: Angel L. Vázquez, P.O. Box 1988, Manatí, Puerto Rico 00674.  This book can be ordered to the above address
for $15, postage included.
—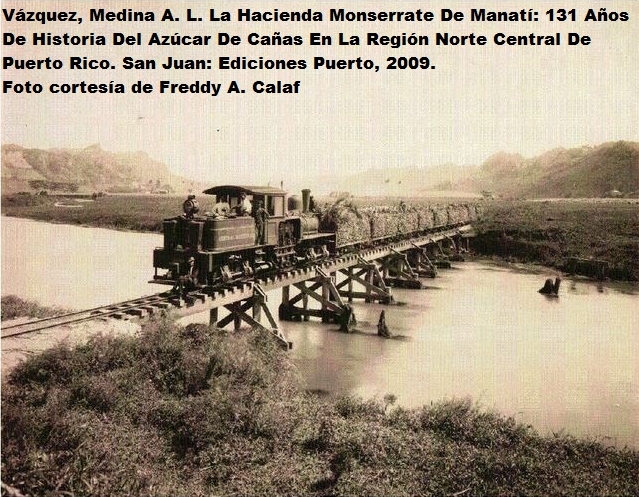 —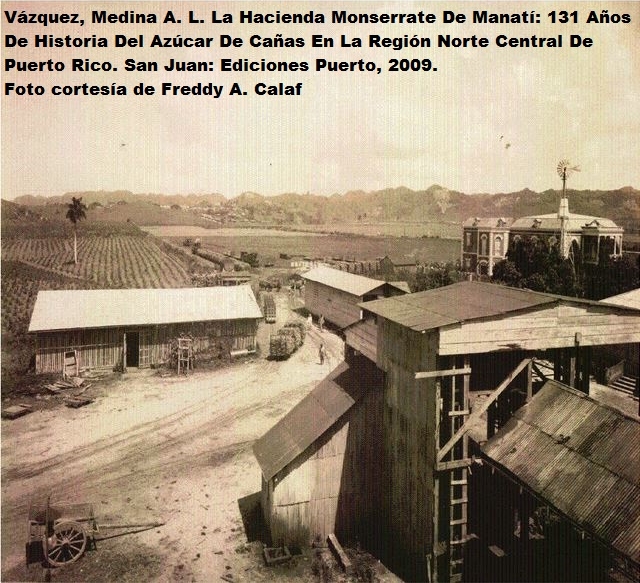 —
Copeland, P. Allen.  Locomotive Rosters – Railways of the West Indies, Part IV, Puerto Rico".  Pages 147 – 212.  See/Ver : Railways of the West Indies, Puerto Rico , página 47.
—
Baldwin and Vulcan Locomotives by Richard Dunn.  Ver página 4.
—
Ferreras Pagán, Luis.  Biografía de la riqueza de Puerto Rico, Tomo I. San Juan, PR: Tipografía de Luis Ferreras, 1902. Print.  25 – 26.
Para 1902, la Central Monserrate tenía vía Decauville (portátil) y 100 vagones (26).