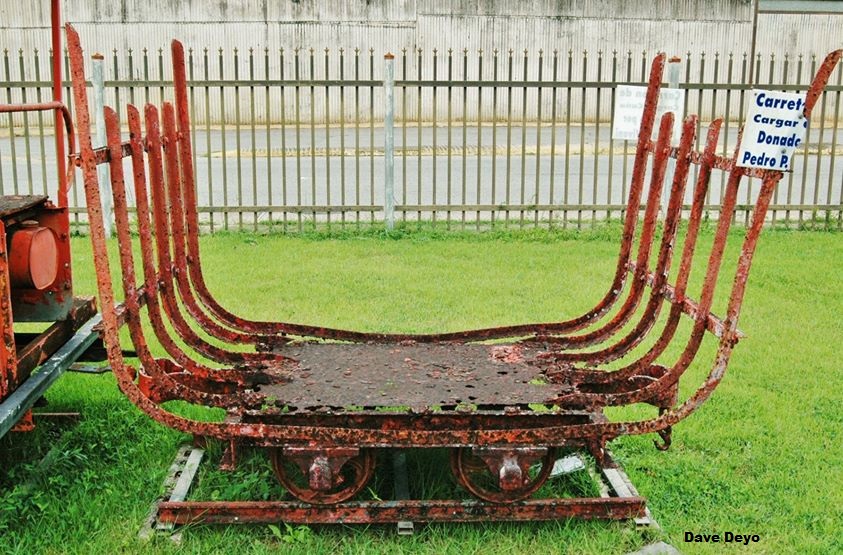 Central Amistad
Lajas
Gauge / Trocha (ancho de vía): 24 in
El ferrocarril tenía un kilómetro de vía.  Yo creo que es la vagoneta que está en la estación de San Germán.
Railway had one kilometer of track.  I believe it is the cane car located at the San Germán Station.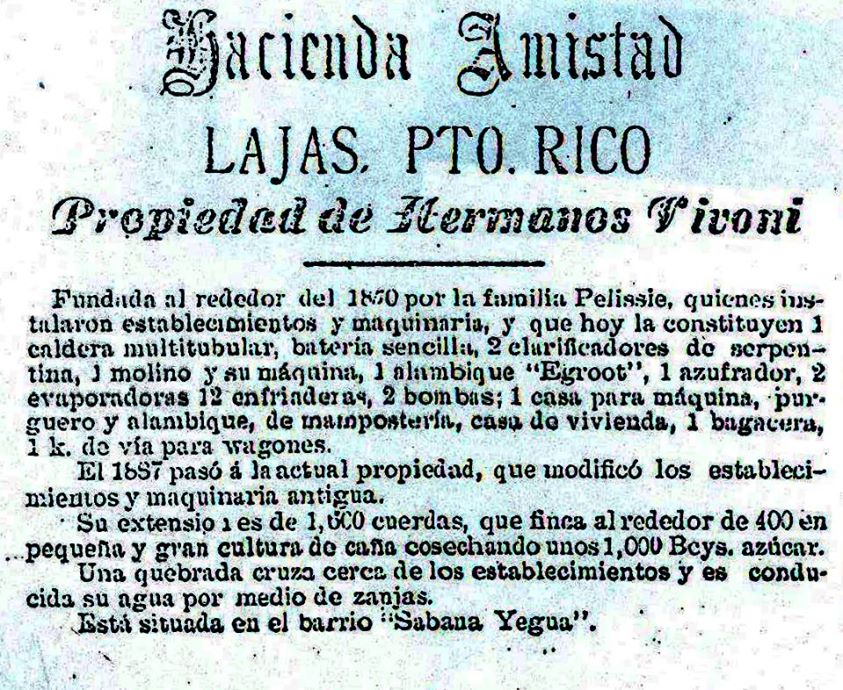 Ferreras Pagán, Luis. Biografía de las riqueza de Puerto Rico, tomo II. San Juan, PR: Tipografía de Luis Ferreras, 1902. P. 64. Print.
—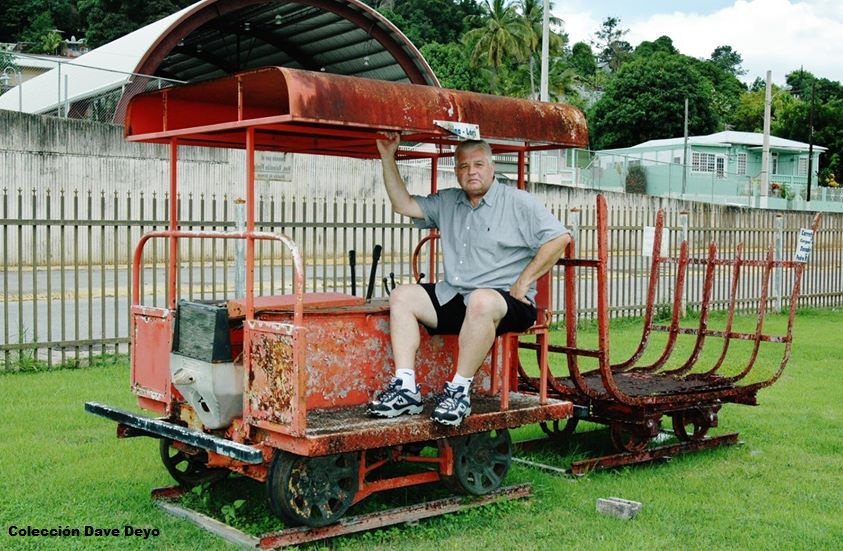 Dave Deyo, a very good researcher of the railroads of Puerto Rico and friend.  / Un buen investigador de la historia de los ferrocarriles de Puerto Rico y amigo.
—
Dave Deyo –  I think there were hundreds (if not thousands) of these tiny cane cars, as so many early and later mills used them for moving the cane from fields to either the mills if close by, or to loading stations where the cane was transferred to larger cane cars on a railway then to the mill. I wish the one Roger & I photographed in San German could be put into a museum or shelter, as the elements have already done serious damage. It should be better preserved.
—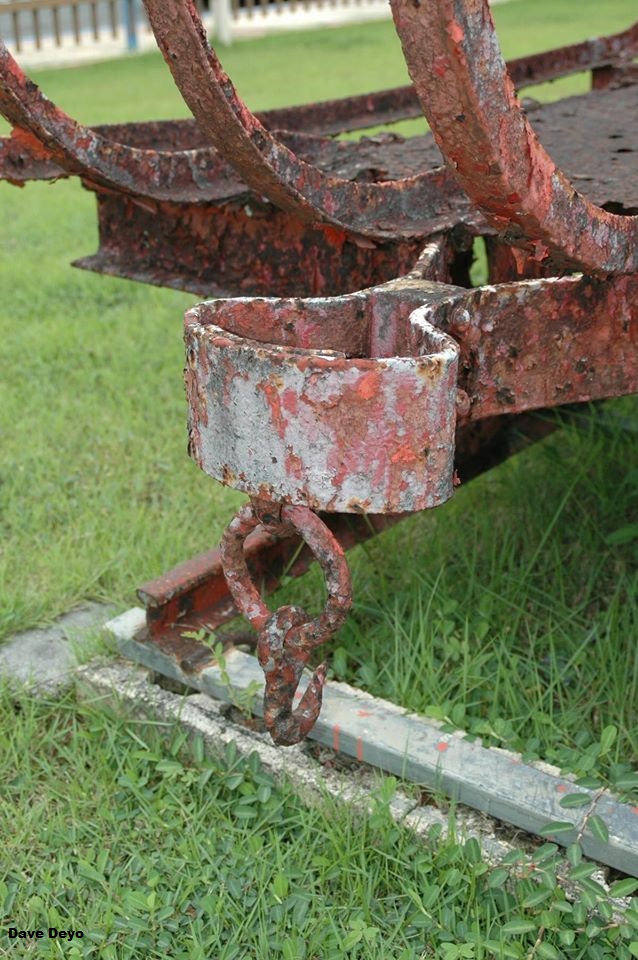 —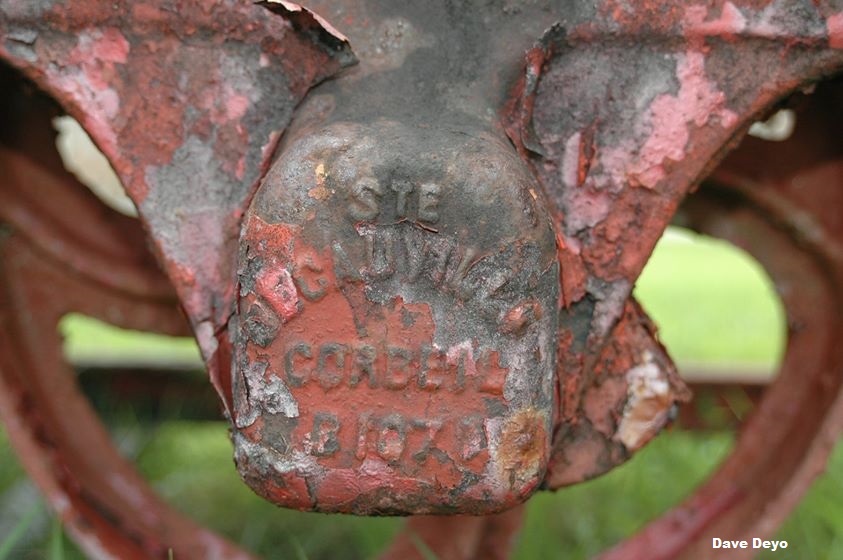 —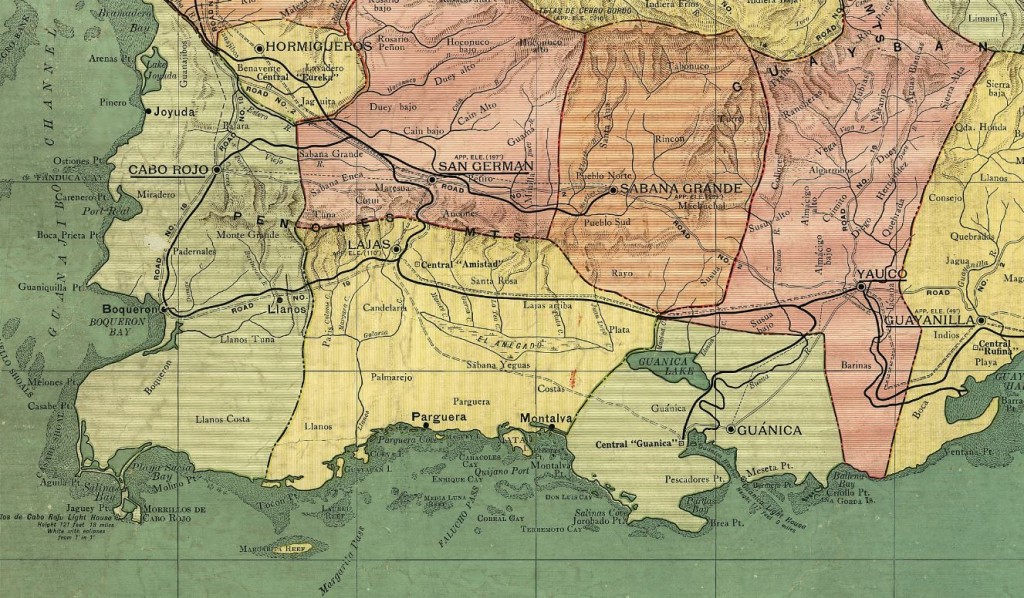 Map of the Island of Porto Rico.  Rand McNally and Company.  1915.  Library of Congress Geography and Map Division Washington, D.C. 20540-4650 . American Memory Home. Web. 30 May 2014.   <http://hdl.loc.gov/loc.gmd/g4970.ct000492 >.
Líneas negras oscuaras son del ferrocarril.  /  Dark black lines represent the railroad.
—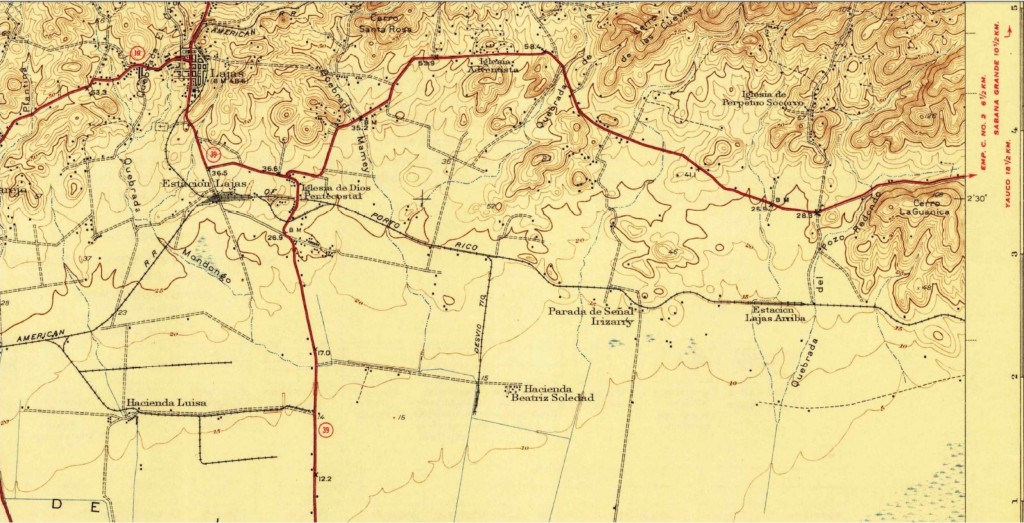 USGS Map.  1941

National Atlas of the United States,  http://nationalatlas.gov
—
Dave Deyo photos used with permisssion.
Estaciones de Lajas / Lajas Stations