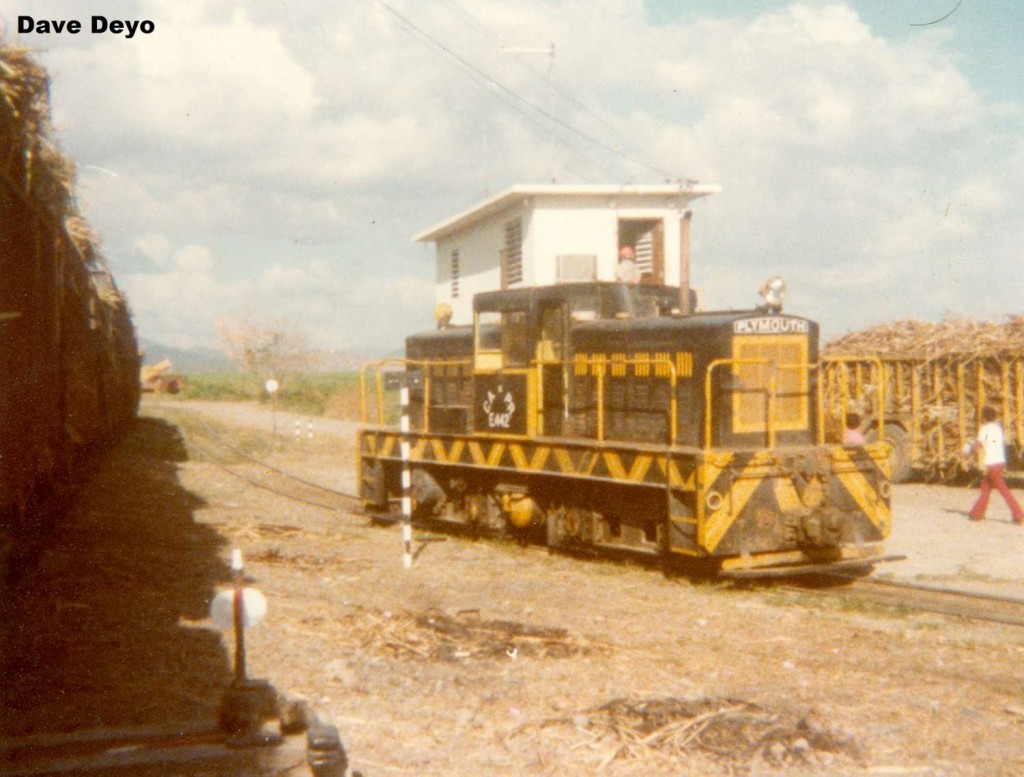 S/N #6134 Plymouth (CA de PR – E442)/ #22 / 50 tons / B-B Model DE  / Central Mercedita, Ponce
—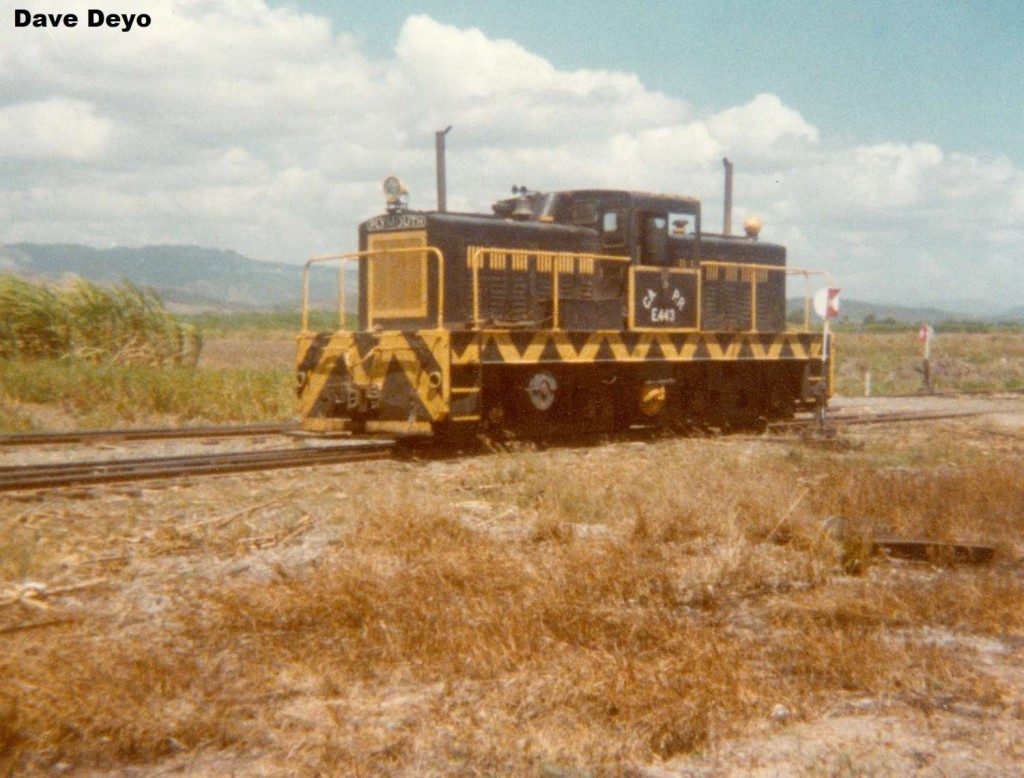 S/N  #6135 Plymouth (CA de PR – E443) / #23 / 50 tons / B-B Model DE / Central Mercedita, Ponce
—
… two ex-ATdePR (Fajardo) Plymouths E442 & E443 shortly after arrival on the south coast.  Note their lettering and numbers.  Later, E442 would appear as #22. E443 would become #23.  If you examine the roster of the P&G, these numbers followed the renumbering of two Plymouth 6 wheel units, #20 & #21…. – Email de Dave Deyo, Nov. 15, 2013.
Nota / Note:
AT se refiere a la Autoridad de Tierras y su subsidiaria, CA PR (en las locomotoras), a la Corporación Azucarera de Puerto Rico.
AT refers to the Land Authority of Puerto Rico and its subsidiary, CA PR (on the locomotives), to the Sugar Corporation of Puerto Rico.